Description
Frozen vacuum seal bags, nylon bags B0D

 
Vacuum sealer bag, good quality, tough, firm, resistant to hot and cold. Protect every step of the food with plastic grades to support food safety standards. Frozen vacuum seal bags. The surface of both sides is smooth, transparent, allowing food to be seen clearly. Resistant to freezing, minus temperatures for a long time Suitable for household cooking and production for distribution.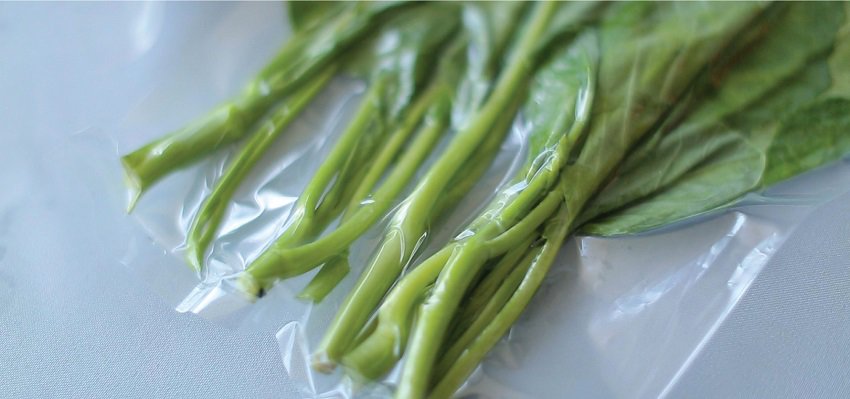 Manufactured from food grade PE & PET plastic.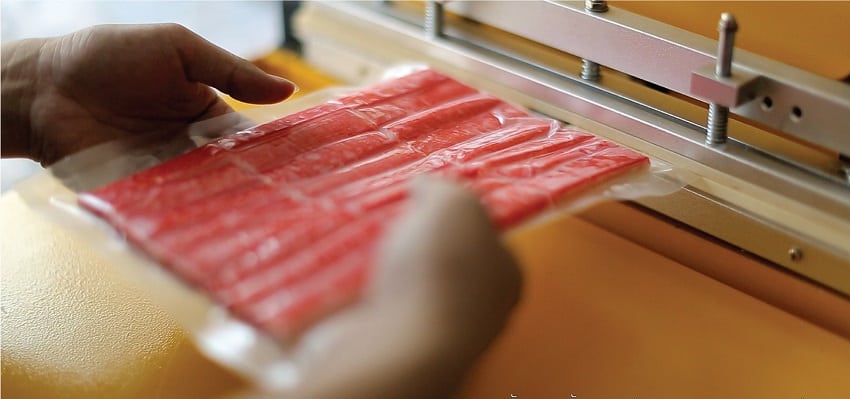 Carcinogenic free (BPA) does not contaminate food when heated.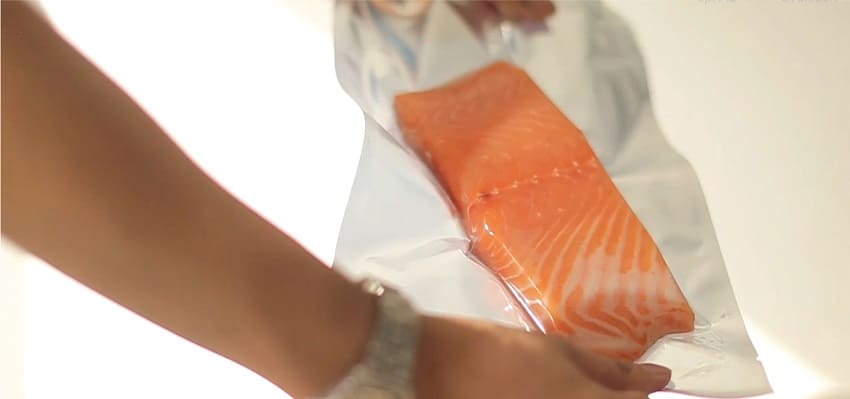 Sticky, flexible, not easy to tear, factory price, reduce cost 50%
Features of frozen vacuum seal bags, nylon bags B0D
Manufactured from polyethylene (Polyethylene: PE) and Polyamide (PA) quality materials. Food Grade Standards.

Carcinogenic free Not contaminated to food when heated.

Vacuum freeze seal bags, tough, flexible, resistant to impact, and tearing.

With a thickness of 160 microns, preventing air, moisture, and grease penetrating well.

Nylon bag, seal strip on all 3 sides, 0.6-0.8 cm wide, dense, not easy to leak.

Can withstand temperatures from -20 to 100 degrees Celsius, can be frozen in the microwave, or can be prepared using a sous-vide method.

Food-grade plastic can withstand chemical reactions of various solvents.

Modern appearance for packaging design.

Economical price, reduce cost, suitable to use in households, restaurants, or production for distribution.
How good is Frozen Vacuum Sealer Bags Nylon Bags B0D SGE?
 Certified by TIS standard, the highest quality and the cheapest in the market

Manufactured from food grade PE & PET plastic.

160 micron thickness, durable and prevent air leakage.

Heat resistance -20 to 100 degrees

Microwave safe

Can be used with Sous-vide cooking

Carcinogenic free (BPA) or carcinogenic
CONTACT US
Spring Green Evolution Pte Ltd
Showroom: 66 Tannery Lane, Sindo Building, #04-09. S347805
Telephone: (+65) 88914519. WhatsApp: (+65) 91270278. Email: info@sgesg.com
Facebook: www.facebook.com/SGEsg
Website: www.sgesg.com
*Enjoy 15% discount for every single invoice of MOQ $350. Contact us to get your discount*