Description
DOUGH DIVIDER
Dough Divider bread divider Responding to the bakery industry business, high production capacity, continuous work well Long-term use, easy to use and high efficiency, comes with adjustable locking wheels, easy to move.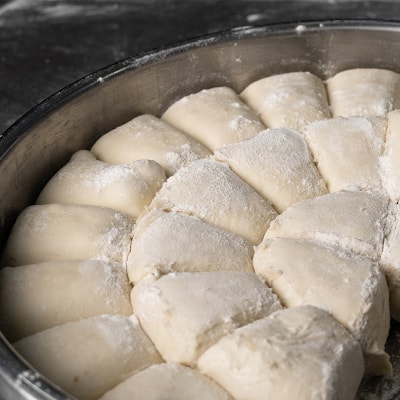 ACTUAL SIZE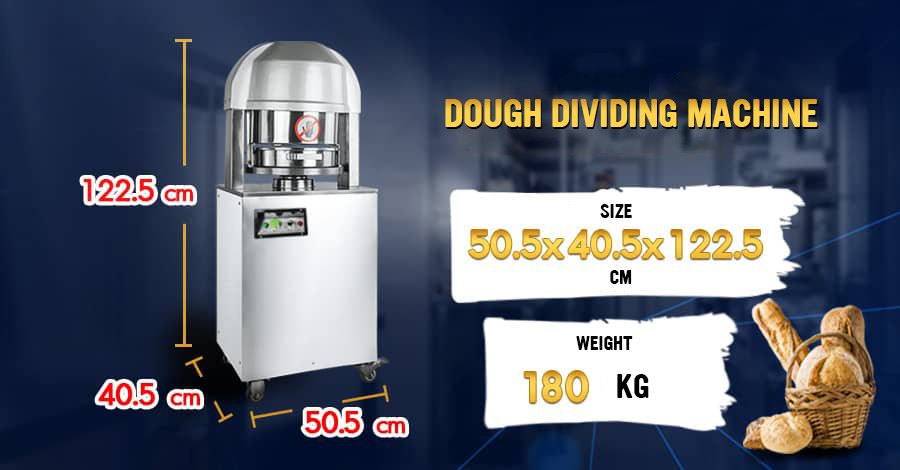 Specification
Dough Divider:
| | |
| --- | --- |
| electric current | 220V/50Hz |
| Motor power | 750W |
| Machine size (WxDxH) | 50.5×40.5x 122.5 cm |
| Tray size | 31 cm |
| weight of dough | 30-180 g/pc |
| Net weight (kg) | 180 kg. |
| material | stainless steel 304 |
| capacity | Can be divided into 36 pieces / 1 time |
Features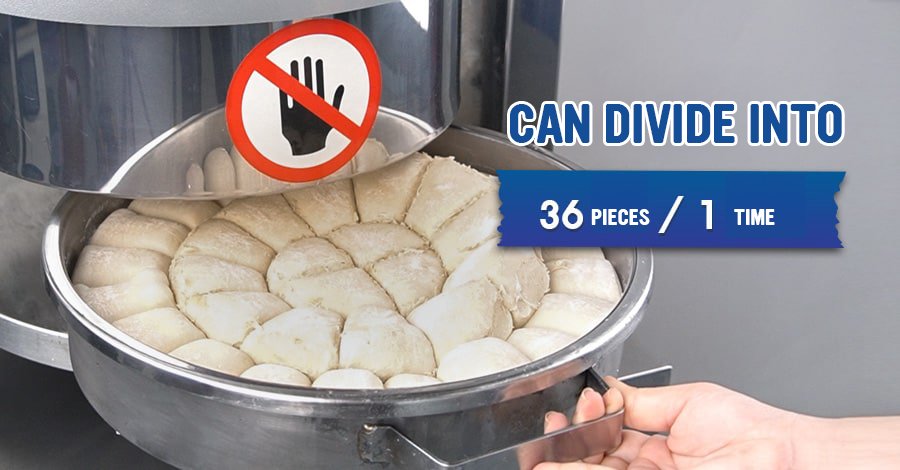 High productivity, can divide into 36 pieces/time.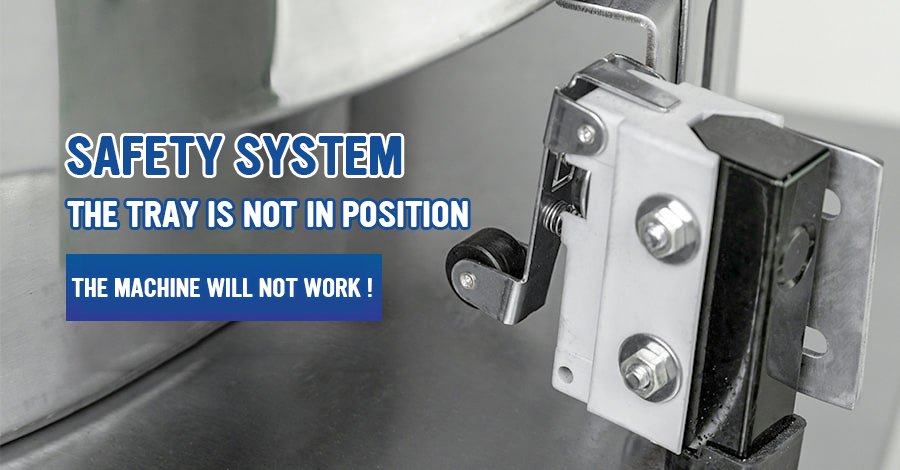 Have safety system for the users. The device will not work when the tray is not in position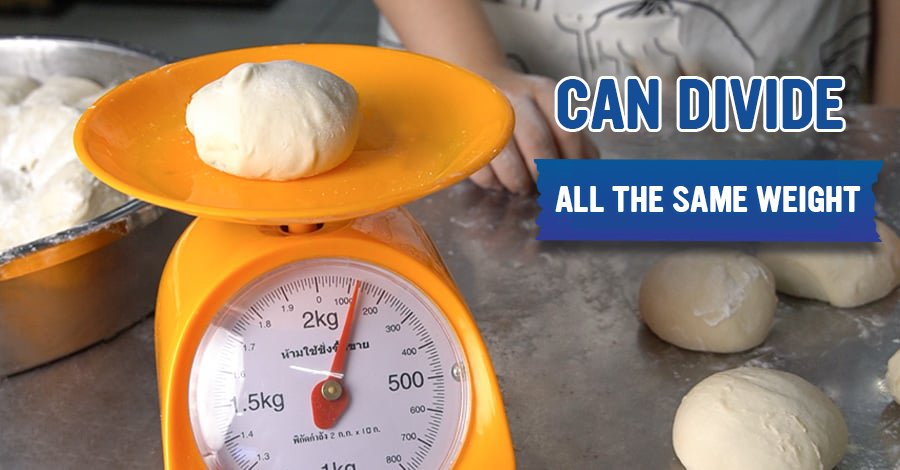 Can produce 36 pieces with the same weight, high accuracy.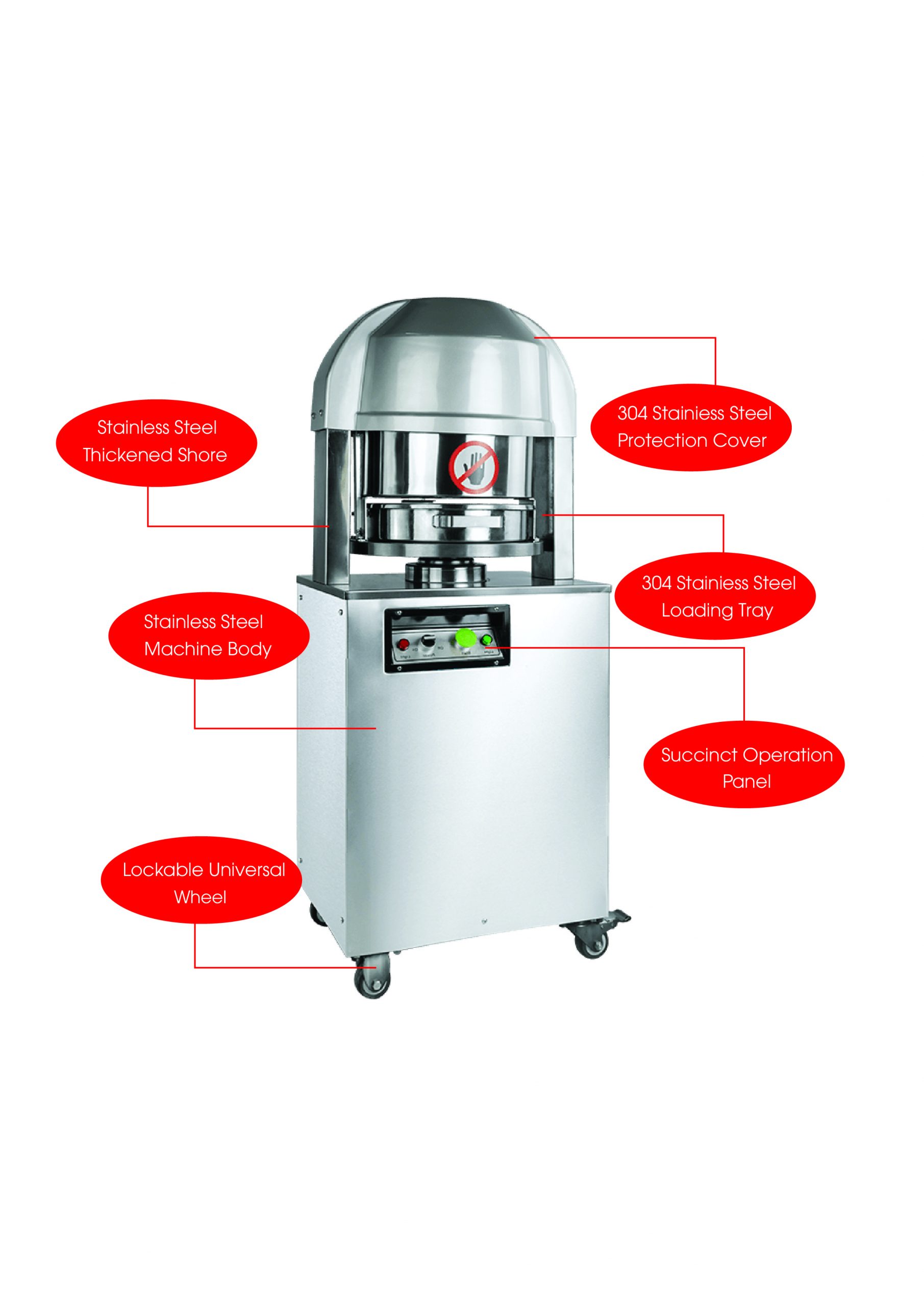 Whole stainless steel body, come with wheels, easy to move around.
Actual use
Fast, simple. By dividing, the flour can be divided into prepared into various dishes.
WARRANTY
(Product Warranty Conditions)
Warranty for a new device from the date of purchase is 1 year. This warranty does not cover any products or parts. That has been damaged or damaged due to
1. There are abnormal conditions in the form of a broken, broken, chipped, bent, collapsed, deformed, cracked, pierced, missing part.
2. The product has been modified, or repaired by someone other than the company service center.
3. There is a condition that should not occur with normal use or incorrect storage, such as water stains, rust marks, moss, burns
4. Products have been used incorrectly or have incorrect storage. Or an accident with the product
5. Damage caused by connecting peripherals
6. Product damage due to external factors such as power failure, overload, lightning etc.
7. Damage caused by natural disasters
8. Damaged products resulting from neglect not to clean after use
*** Note
– If the product is not within the warranty terms, customer can send the machine to our service center to repair at a cost
HOW TO ORDER
 Order by phone at: (+65) 88914519
CONTACT US
Spring Green Evolution Pte Ltd
Showroom: 66 Tannery Lane, Sindo Building, #04-09. S347805
Telephone/WhatsApp: (+65) 88914519. Email: info@sgesg.com
Facebook: www.facebook.com/SGEsg
Website: www.sgesg.com