Description
Double chamber vacuum sealing machine with 4 sealing lines (50cm each)

Installed 2 powerful 1500W vacuum pumps

Sealing width is up to 10mm

Compatible with all kind of plastic bags

 

Compatible with all types of materials: powder, sauce, soup, dry foods.

1 year warranty and technical support

 

Attached wheels, easy to move around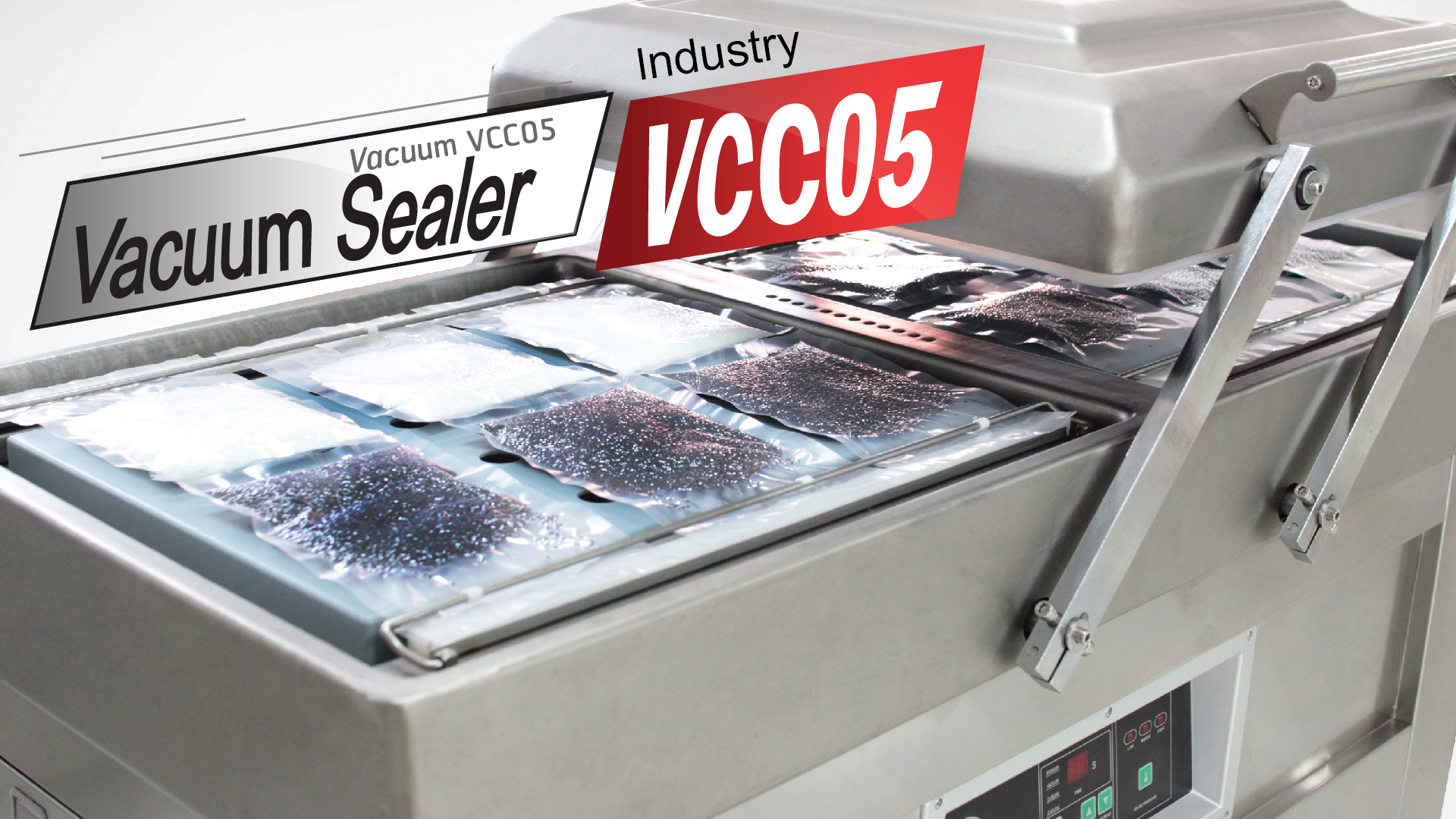 TVC (Product Introduction Video)
ACTUAL SIZE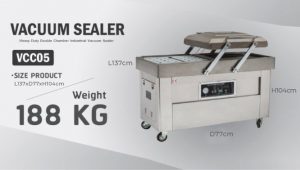 SPECIFICATION 
| Details | Information |
| --- | --- |
| Electric current | 220V/380V |
| Vacuum pump | 1500W |
| Seal power | 900W |
| Size | 137 x 77 x 104 Cm. |
| Inner room size | 63 x 63 x 10 Cm. |
| Body weight | 215 Kg. |
| Air pressure | (-1 bar) |
| Sealing length | 50 Cm. |
| Sealing strip thickness | 10 mm |
FEATURES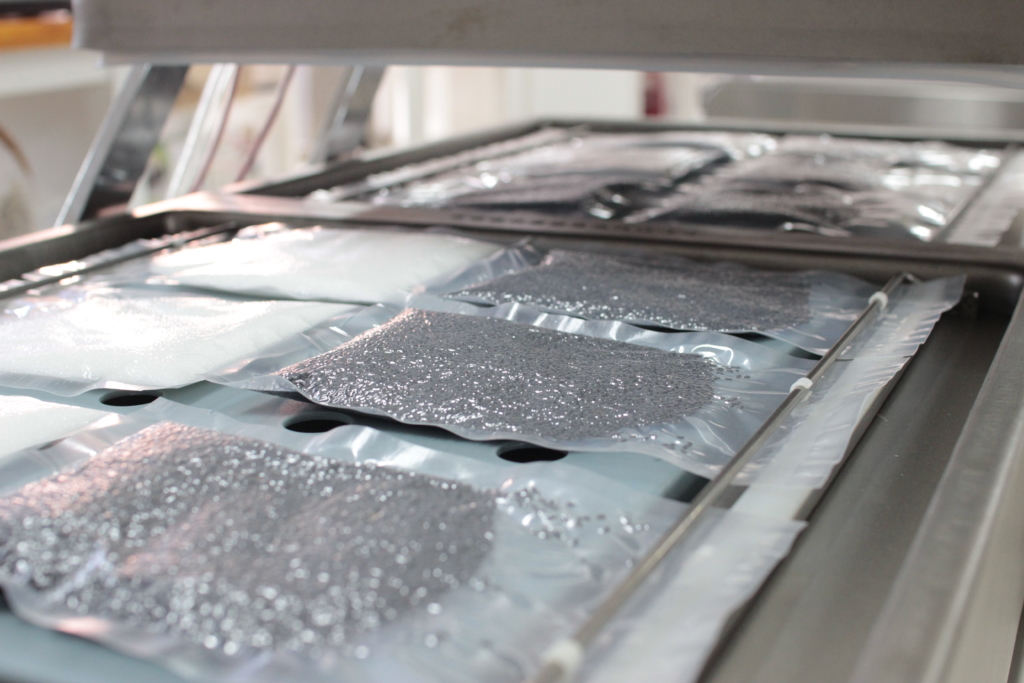 Double vacuum pump, better vacuum power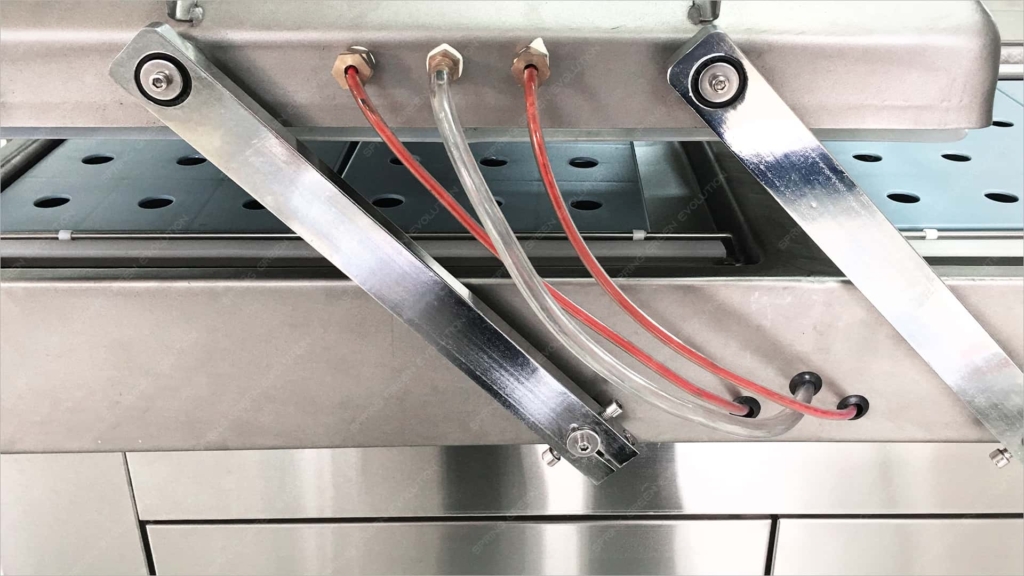 Swing-rocking seal is work continuously to save your time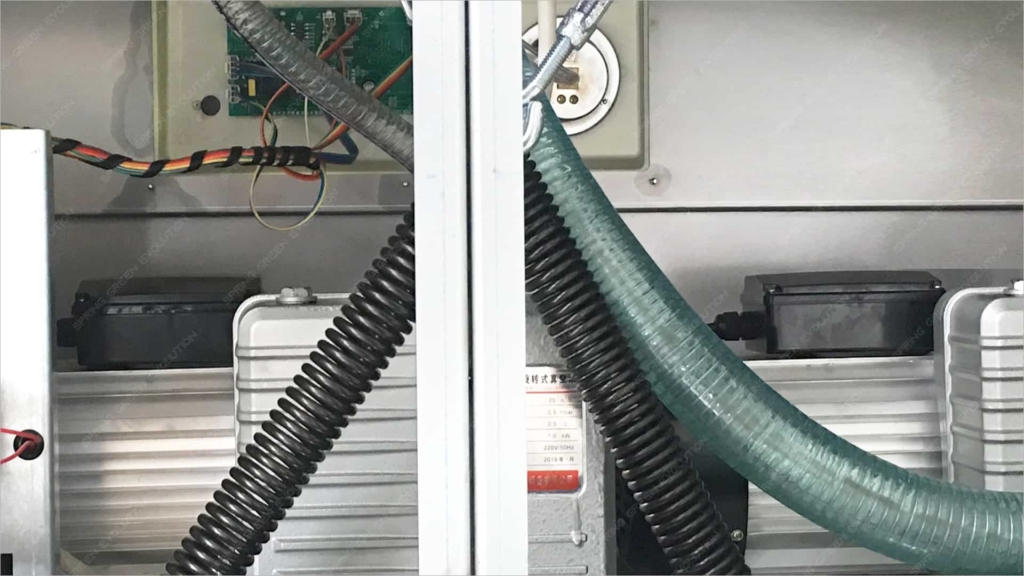 Install up to 2 vacuum pumps, can be used continuously without resting.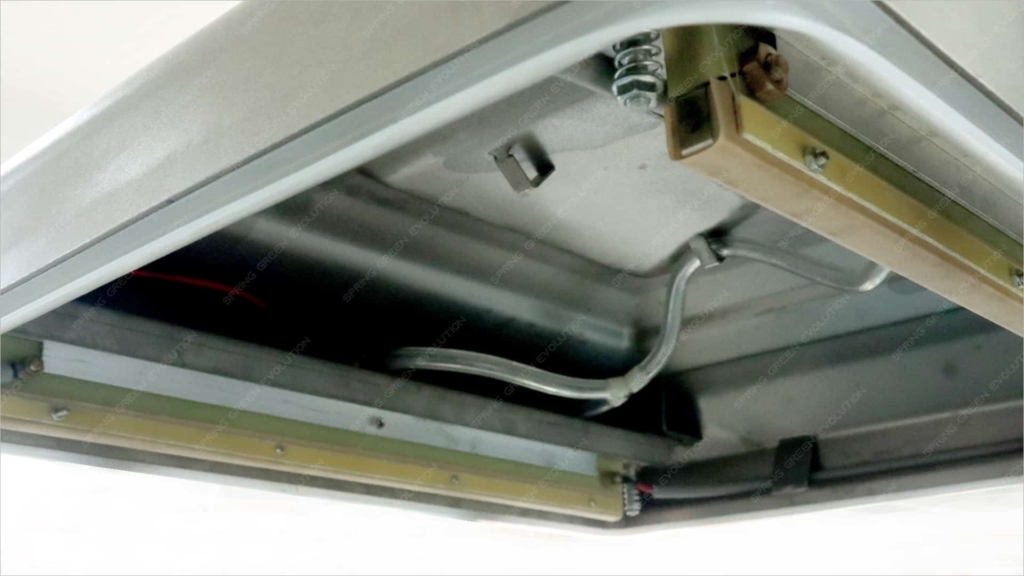 Vacuum seal strip Attach to the sealing lid by using heat to secure the bag arrangement.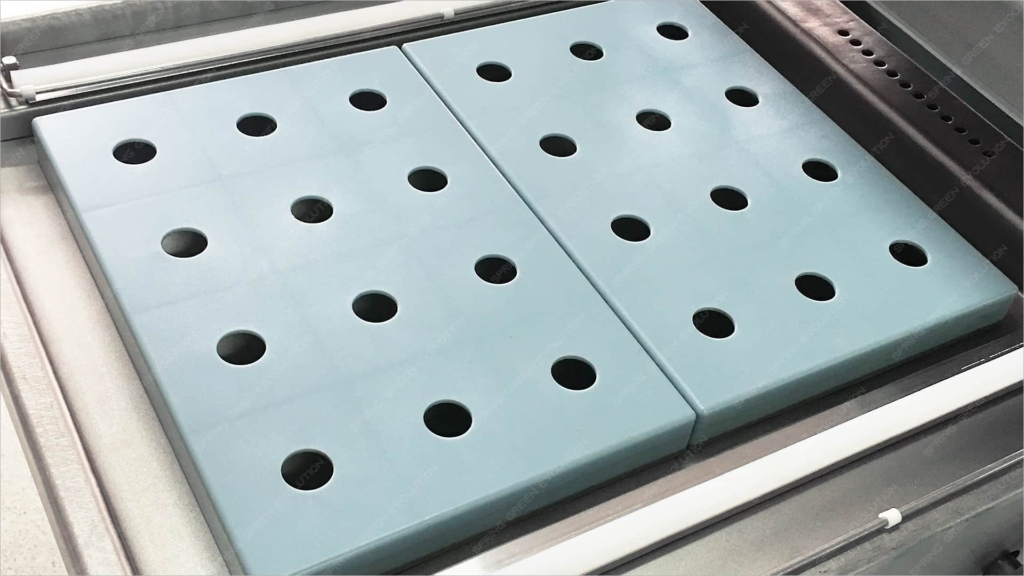 Complimentary 2 trays to support liquid items 
Our vacuum sealer There are many more to choose from.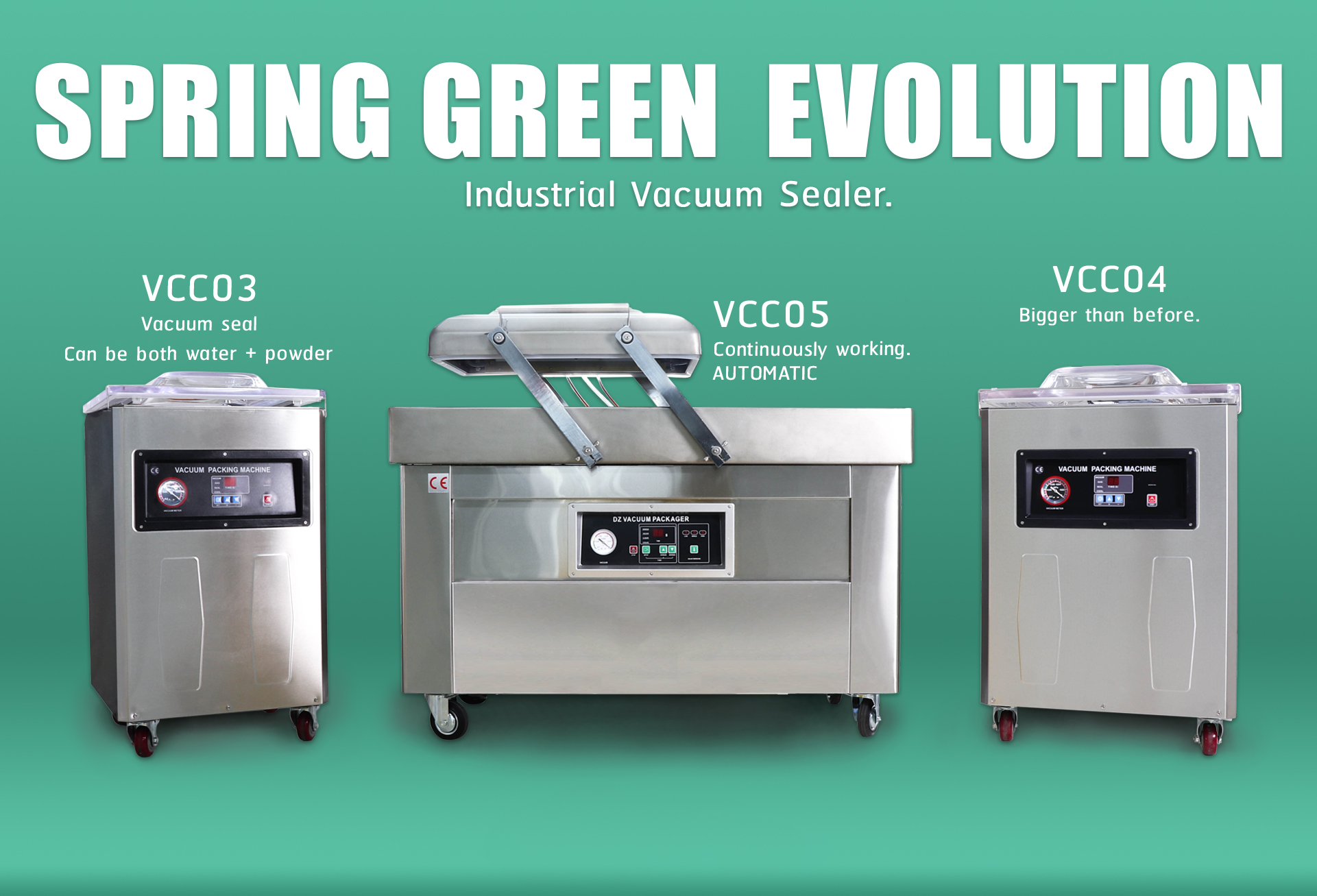 BAGS
(Bags that can be used with a vacuum sealer VCC05)
Flat type vacuum seal bag

Glass Bags

Plastic bags PE

Cool Bags

Foil Bags

Aluminium Bag

Brown Craft Bag

White Craft Bag, etc.
HOW TO USE?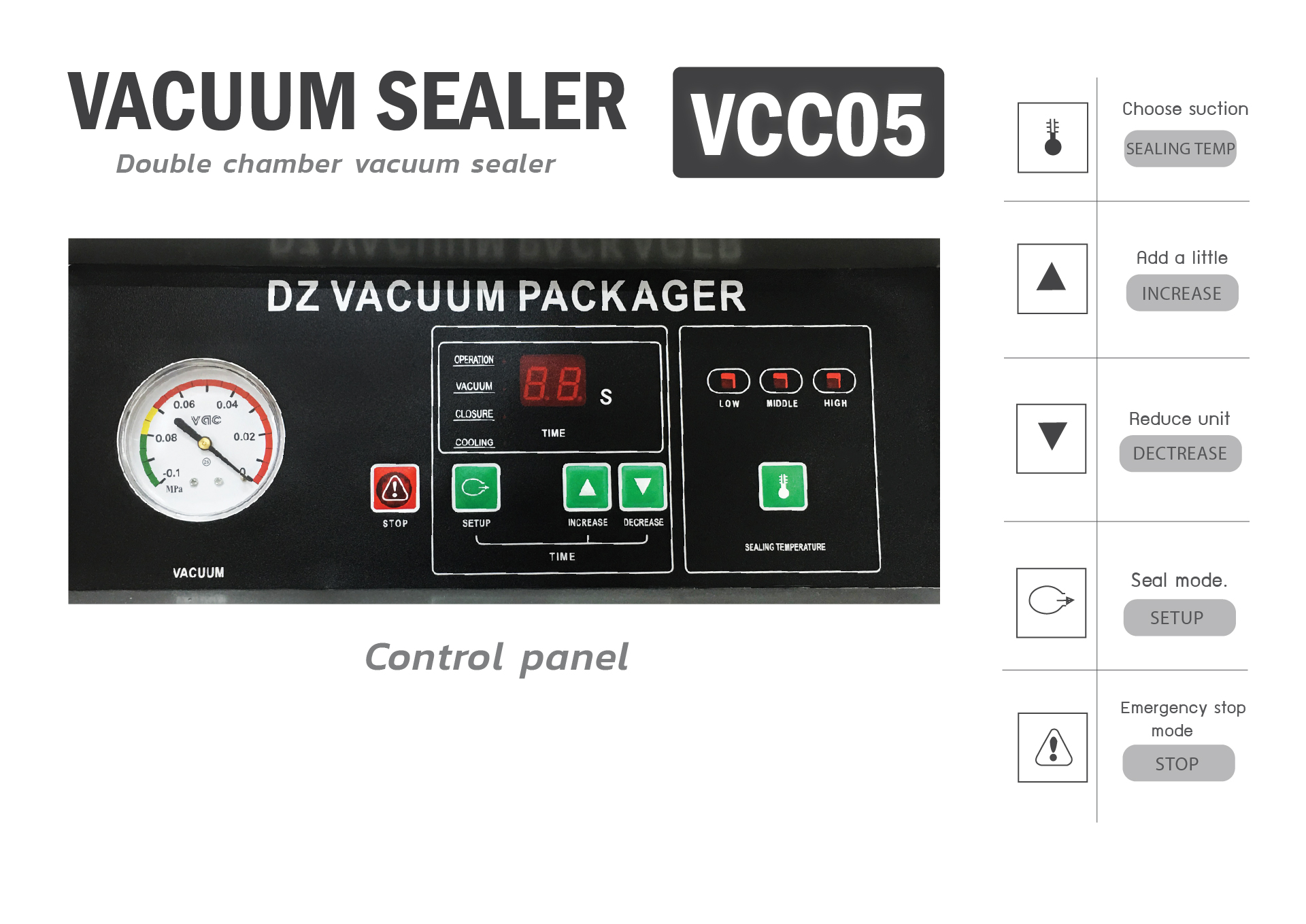 STEP BY STEP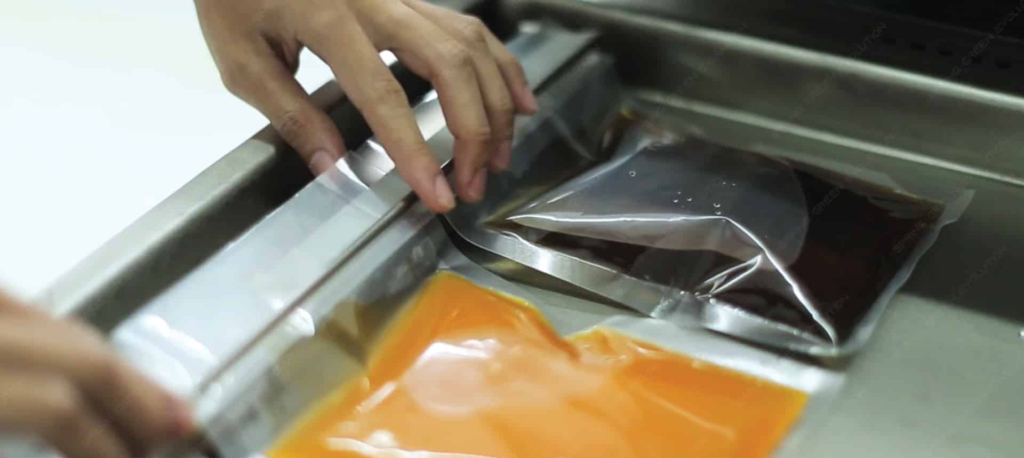 1. Put the prepared ingredients in a bag. Placed on the seal strip in the vacuum chamber. Make sure the product does not move away from the sealing strip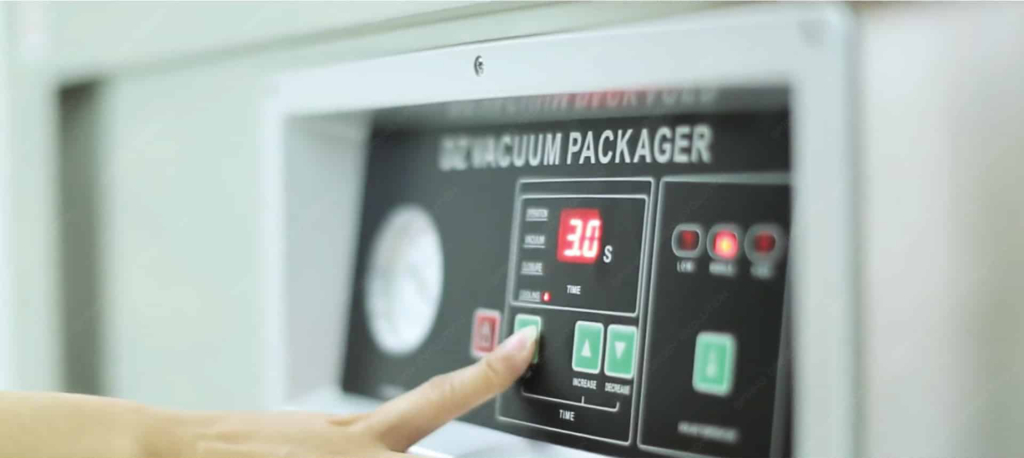 2. Set the time for the vacuum seal and cooling time, after which, close the acrylic cover. The machine will work automatically.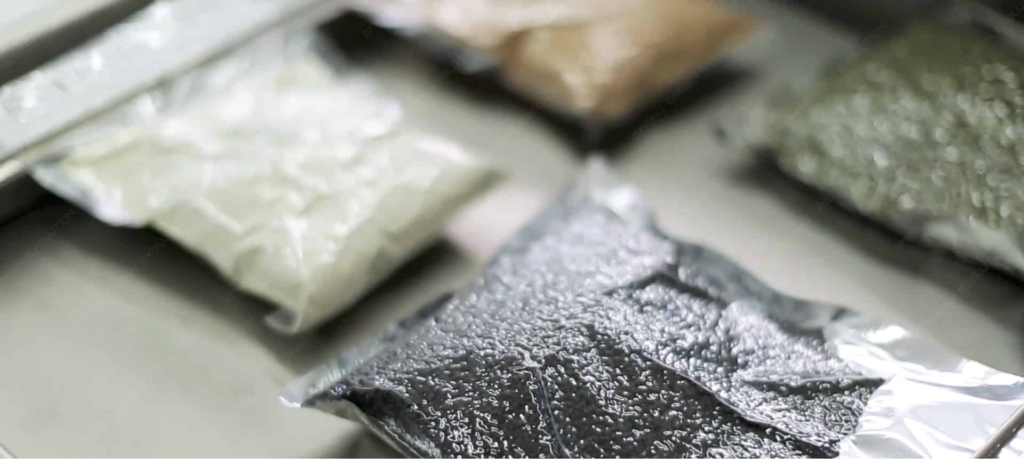 3. After vacuum process, the seal will release the air. You can replace the next product for the sealing process
SAMPLES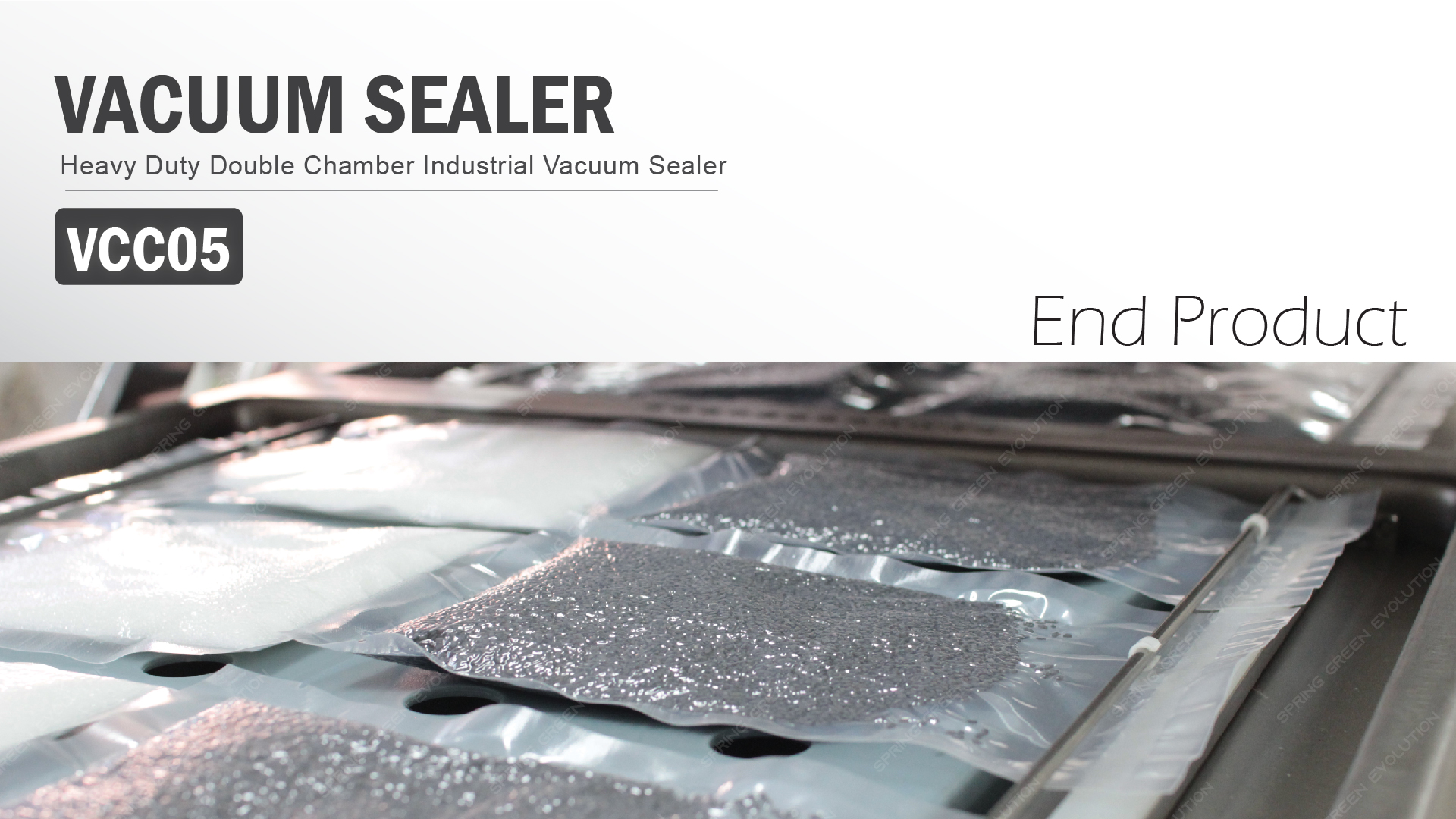 Example of vacuum sealing with poppy seeds / after sealing the poppy is packed beautifully

Can seal multiple bags at once. Fast and convenient for any type of food.
WHAT IN THE BOX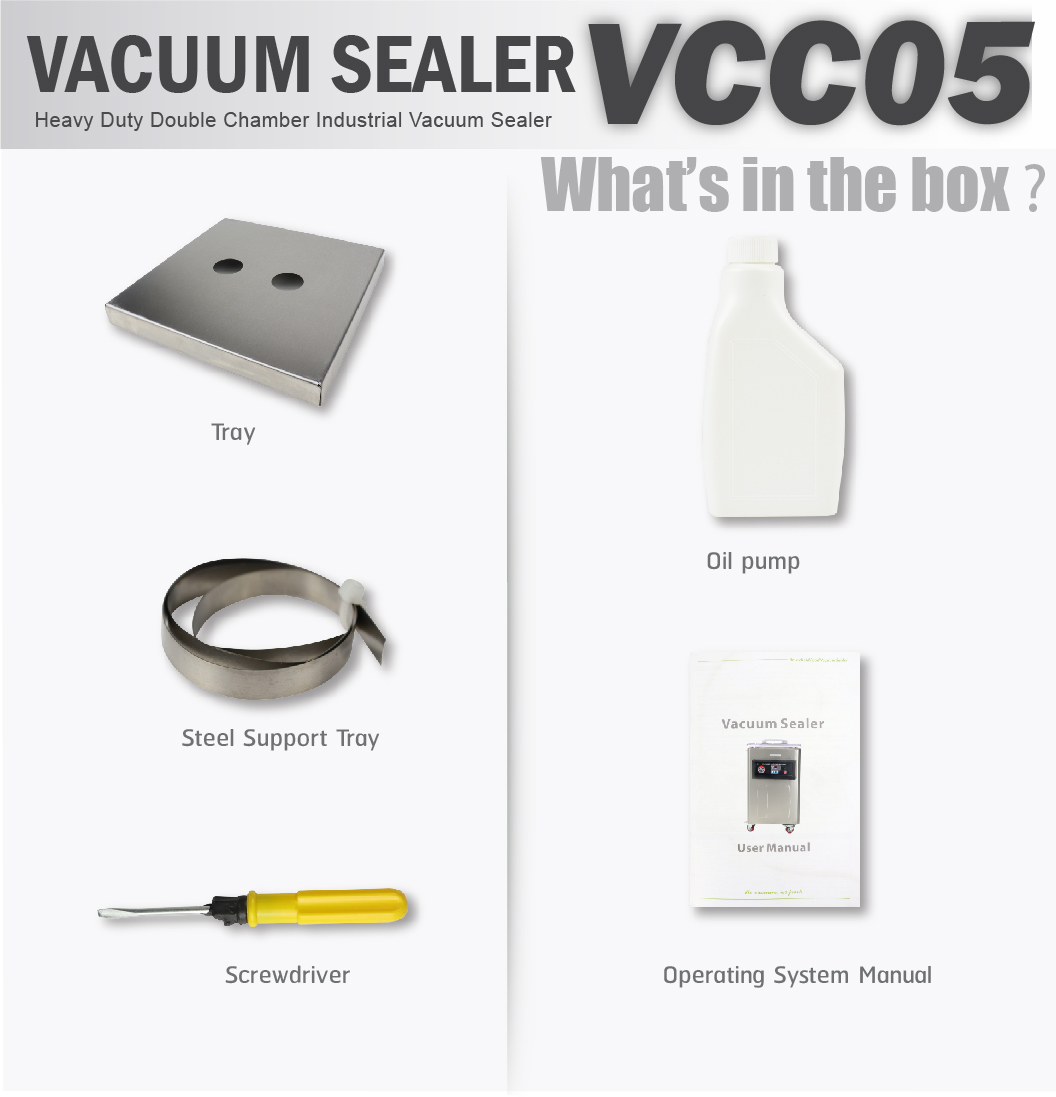 FAQ (Frequently Asked Questions)
Can this machine be used with products that have sauce/water?
Yes. However you need to set the vacuum time accurately to avoid the liquid spill to the chamber. 
Can this machine be used with powdered products?
Yes. However you need to set the vacuum time accurately to avoid the powder clog the chamber

Can this model be used continuously?
Yes. However, you should let the machine rest 15 mins after every 2 hours of use to maintain machine quality
How long is the warranty? Have any spare parts changed? And which item is deteriorating quickly?
Yes. We have 1 year product warranty for all machines. Parts that wear out quickly are parts that require heat all the time, such as sealing strips, Teflon rubber bands are ready stock if you need. 
If you use the machine for up to 8 hours daily. It's advisable to check vacuum oil level every 2 months and top up new oil.
You can also contact our team for yearly servicing including oil changing and sealing line replacement.
CAUTION 
If you want to seal products that are cream or liquid, the time should be set for no more than 15 seconds. Otherwise, the liquid will flow out of the bag and cause damage.

The machine and the interior of the sealing room should be cleaned every day after use. Because if the machine is dirty, it may cause the circuit board to be shocked or clogged.

The vacuum sealer VCC05 can be used continuously. But should have resting time in order to release the heat from the seal strip and to preserve the machine for a long time.

Should clean the seal strip to prevent the seal strip from over burnt, making it unable to seal the bag evenly. If the Teflon seal strip starts to burn, replace immediately.

The vacuum pump oil should be changed every 2 months.
Warranty
1-year product warranty

7-day replacement warranty.

An experienced team to look after and advise throughout the use.

Technician team ready to support and solve any problem

Stock spare parts to support your order anytime

Nationwide delivery

Product assessment before shipping.

Product Warranty Conditions
Warranty for a new device from the date of purchase is 1 year. This warranty does not cover any products or parts. That has been damaged or damaged due to
1. There are abnormal conditions in the form of a broken, broken, chipped, bent, collapsed, deformed, cracked, pierced, missing part.
2. The product has been modified, or repaired by someone other than the company service center.
3. There is a condition that should not occur with normal use or incorrect storage, such as water stains, rust marks, moss, burns
4. Products have been used incorrectly or have incorrect storage. Or an accident with the product
5. Damage caused by connecting peripherals
6. Product damage due to external factors such as power failure, overload, lightning etc.
7. Damage caused by natural disasters
8. Damaged products resulting from neglect not to clean after use
*** Note
– If the product is not within the warranty terms, customer can send the machine to our service center to repair at a cost
HOW TO ORDER
 Order by phone at: (+65) 88914519
CONTACT US
Spring Green Evolution Pte Ltd
Showroom: 66 Tannery Lane, Sindo Building, #04-09. S347805
Telephone/WhatsApp: (+65) 88914519. Email: info@sgesg.com
Facebook: www.facebook.com/SGEsg
Website: www.sgesg.com