Description
Hand mixer from SGE will help you to create all your favourite dishes, making food preparation a breeze. And save more time with 2 types of beaters (propeller head, hook head) with 5 speeds and a 250 W motor power for up to 12 hours of continuous work, smooth operation process throughout the use and cost-effective. SGE hand mixer  can beat a wide variety of ingredients, all in one with our versatile egg whisk.
Elon mixer is a great solution for households or cafes and restaurants with small capacity. Elon mixer meet the needs for baking, cooking, both savoury and sweet without worrying.
There are plenty of food mixers, such as hand-held egg beaters, stand mixers, egg beaters, and others that come in different sizes, each with their own unique features. SGE offers a wide variety of bakery equipment to choose from. All products passed CE standard and safety certificate.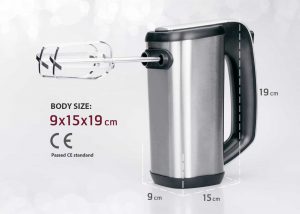 Product features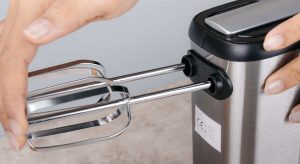 The beater can be easily assembled. Suitable for beginner cooks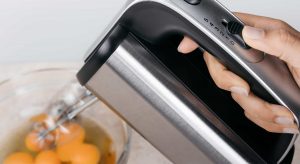 Increase the strength of the whisk as needed to 5 levels.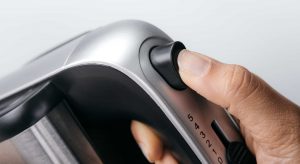 Button for removing the whisker head, easy to replace the whisk .Just one button, no need for messy changing hands.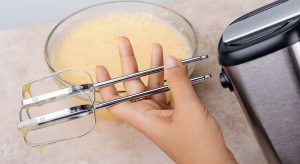 Easy to remove the whisk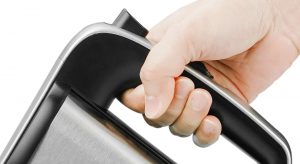 Strong handle Designed to be rounded according to the body of the hand It also helps to reduce the vibration of the machine.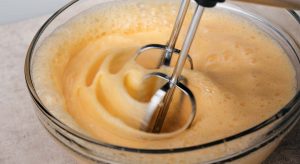 Stability in beating various ingredients
Stability in beating various ingredients
| | |
| --- | --- |
| Material | Stainless steel + ABS |
| Speed | 5 levels |
| Electric | 220V/50/60Hz |
| Power | 250W |
| Machine size | 9x15x19 cm |
| Weight | 0.89kg |
| Accessories | Propellerhead + hook mixing head |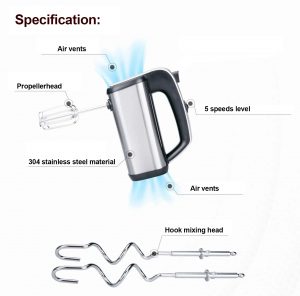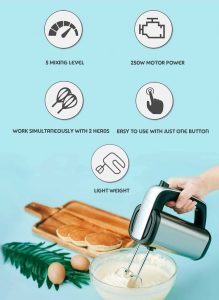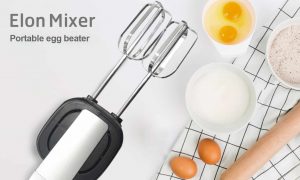 Can be used for a variety of both
Beat an egg
Whipped cream
Beat the butter
Others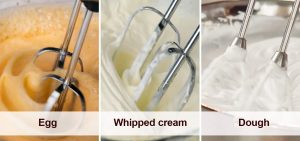 How good is Elon Mixer s?

Portable egg whisk. Good for beating ingredients or ingredients in cooking
Adjustable 5 levels speed.
Able to mix various types of food such as pastry dough, fresh cream, salad dressing, beaten eggs, etc.
Is designed to be flexible to use
Lightweight, only 0.89 kg.
Easy to remove and clean.
Cautions in use
(Warning)
To prevent damage Do not place the device near water. The machine cannot be washed in water.
Every time after use, clean the egg beater.
WARRANTY
(Product Warranty Conditions)
Warranty for a new device from the date of purchase is 1 year. This warranty does not cover any products or parts. That has been damaged or damaged due to
1. There are abnormal conditions in the form of a broken, broken, chipped, bent, collapsed, deformed, cracked, pierced, missing part.
2. The product has been modified, or repaired by someone other than the company service center.
3. There is a condition that should not occur with normal use or incorrect storage, such as water stains, rust marks, moss, burns
4. Products have been used incorrectly or have incorrect storage. Or an accident with the product
5. Damage caused by connecting peripherals
6. Product damage due to external factors such as power failure, overload, lightning etc.
7. Damage caused by natural disasters
8. Damaged products resulting from neglect not to clean after use
*** Note
– If the product is not within the warranty terms, customer can send the machine to our service center to repair at a cost
HOW TO ORDER
 Order by phone at: (+65) 88914519
CONTACT US
Spring Green Evolution Pte Ltd
Showroom: 66 Tannery Lane, Sindo Building, #04-09. S347805
Telephone/WhatsApp: (+65) 88914519. Email: info@sgesg.com
Facebook: www.facebook.com/SGEsg
Website: www.sgesg.com