Description
SGE's dough mixer is extremely powerful thanks to its high capacity motor, combined with flywheel and belt drive transmission. As a result, the machine is able to operate smoothly with high working efficiency, powder mixing capacity up to 25kg / batch (for the biggest model).
Can customize 2-speed levels to suit your needs
The rubber cushion base makes the machine stable and firm during operation
Front cage design for increased safety
More specifically, doubling the transmission capacity thanks to the opposite rotation of the motor and the mixing pot, thereby improving working efficiency.
Emergency stop button in case of need
Bread Mixer (Bread Mixer) has strong and comprehensive performance with the ability to knead, mix and stuff the dough at the same time, making the dough become smooth, even, and well-bonded, which is an important step in the baking process.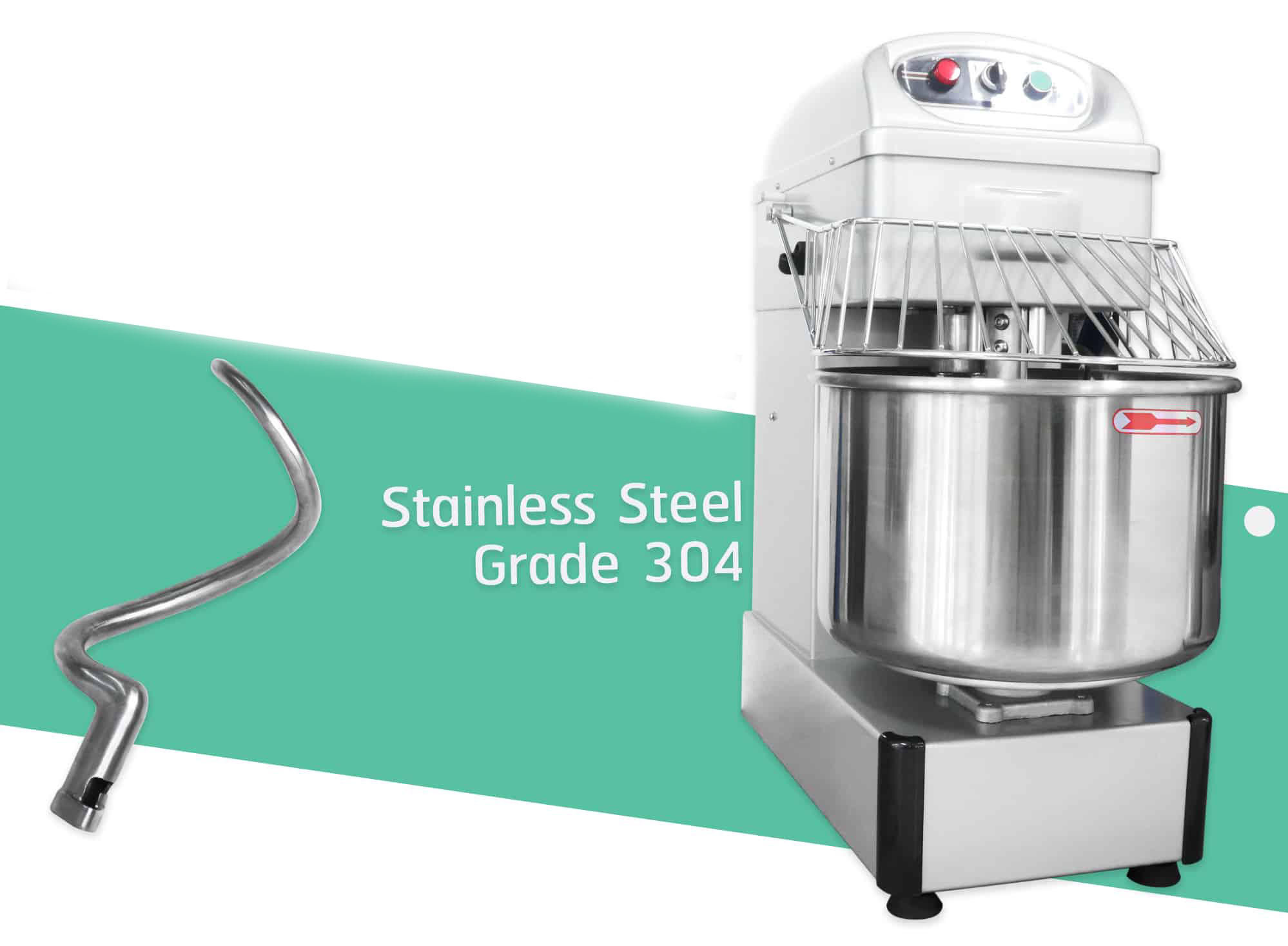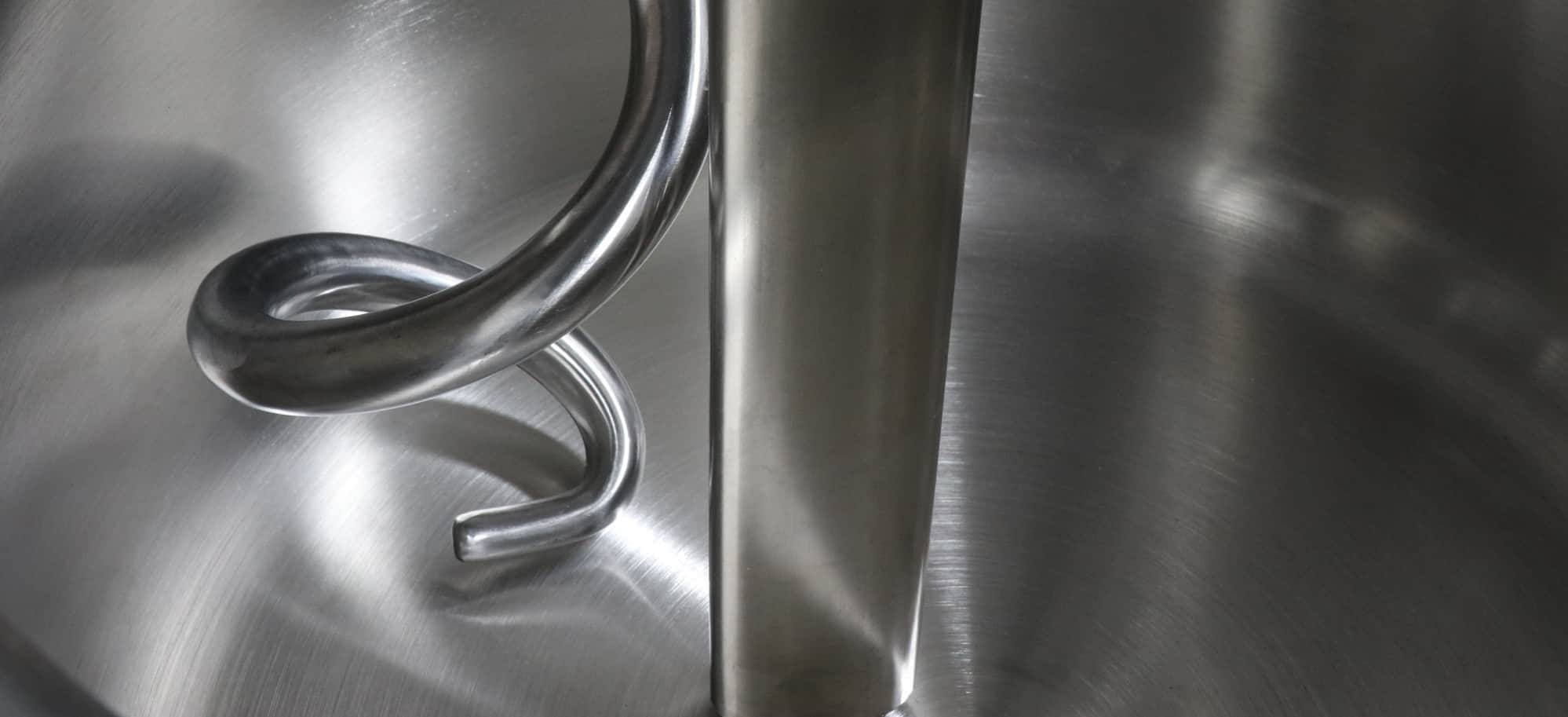 The spiral spindle incorporates an alternating pot like a hand mixer, helping the dough stick well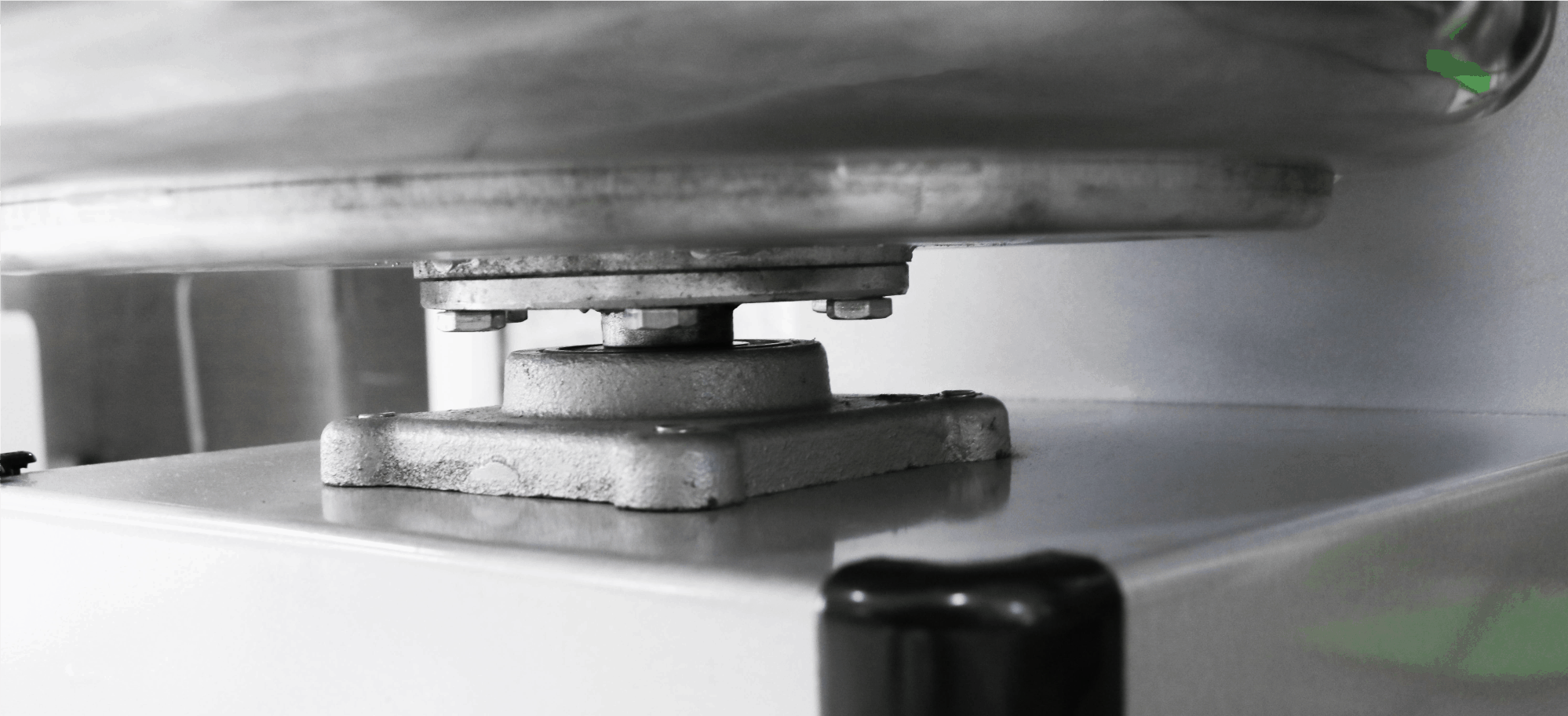 Industry-standard can work for a long time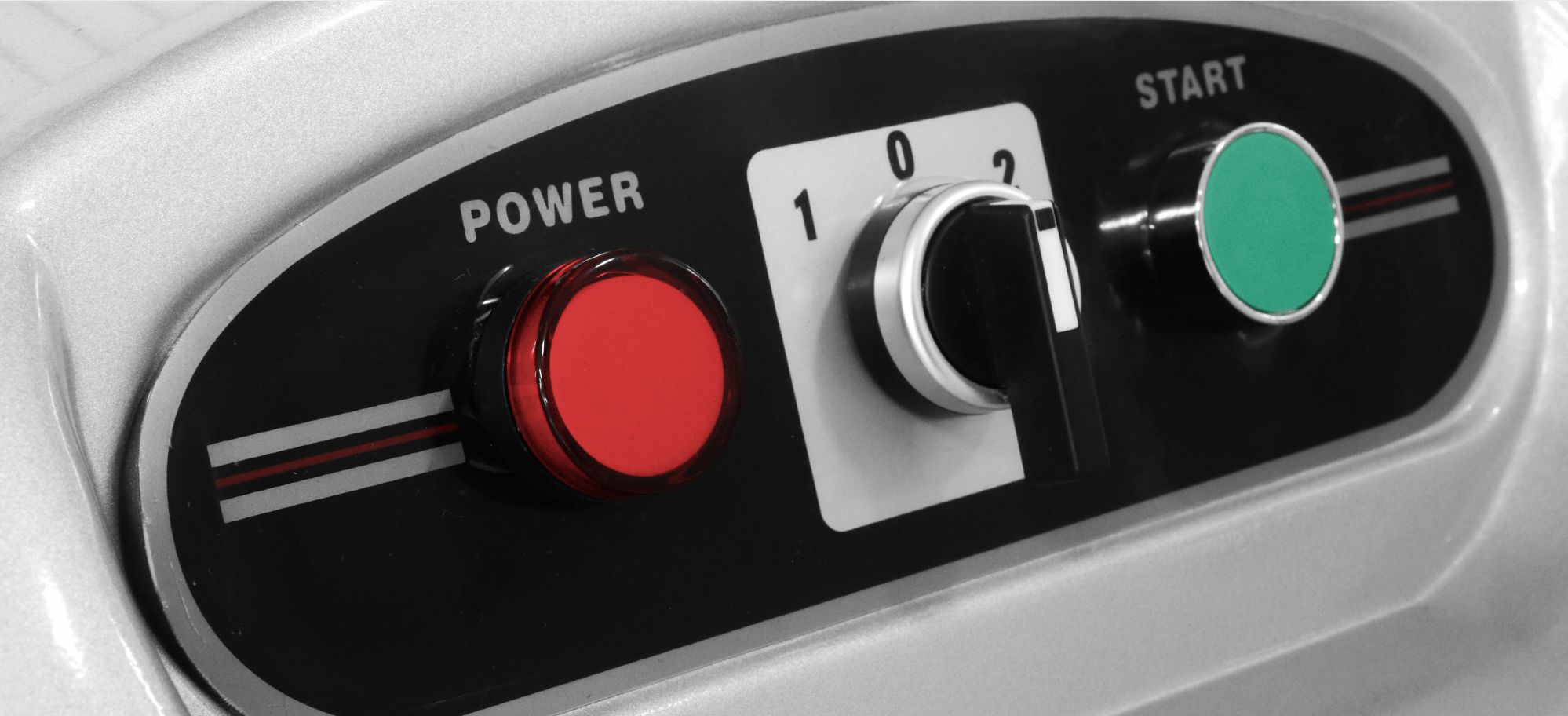 Customize 2 speed levels depending on needs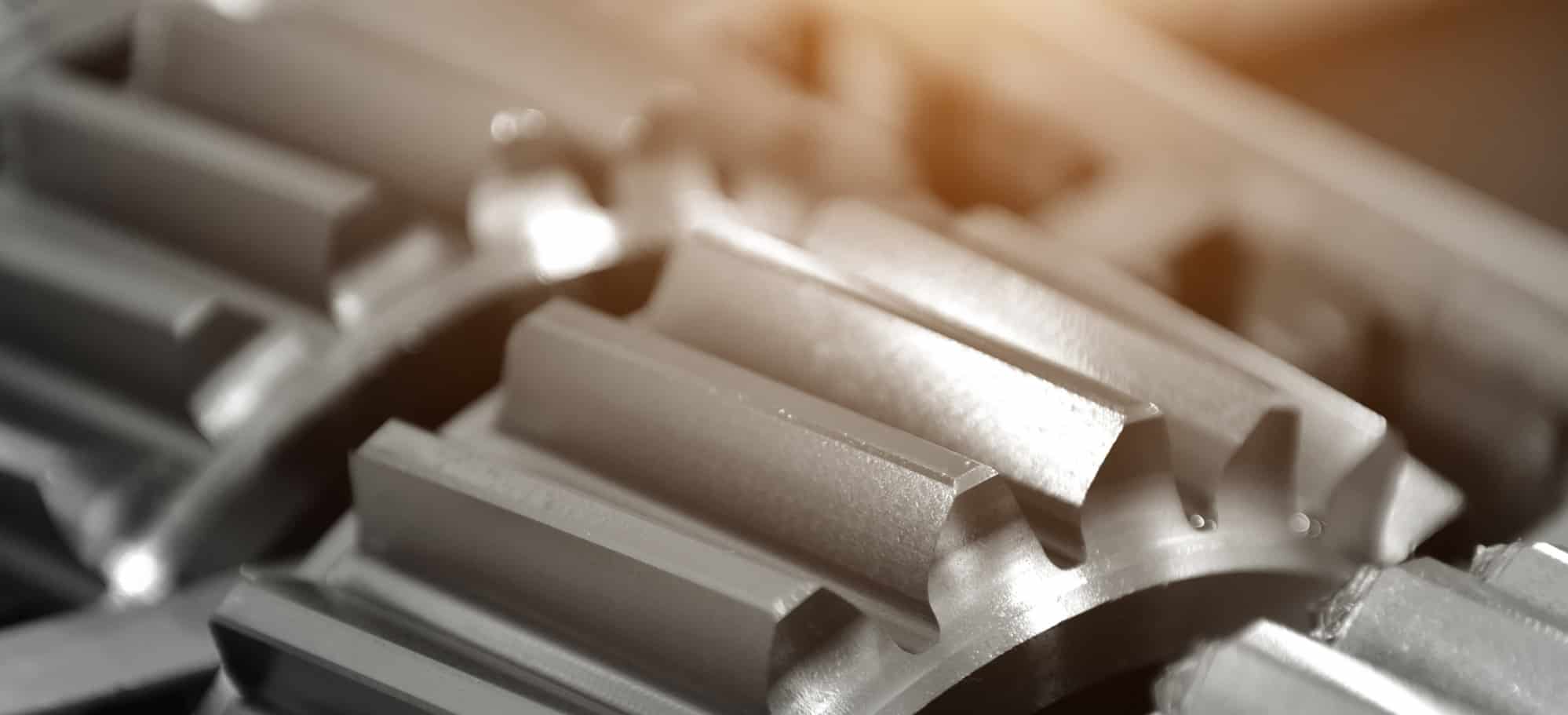 High-quality materials standard strong copper core motor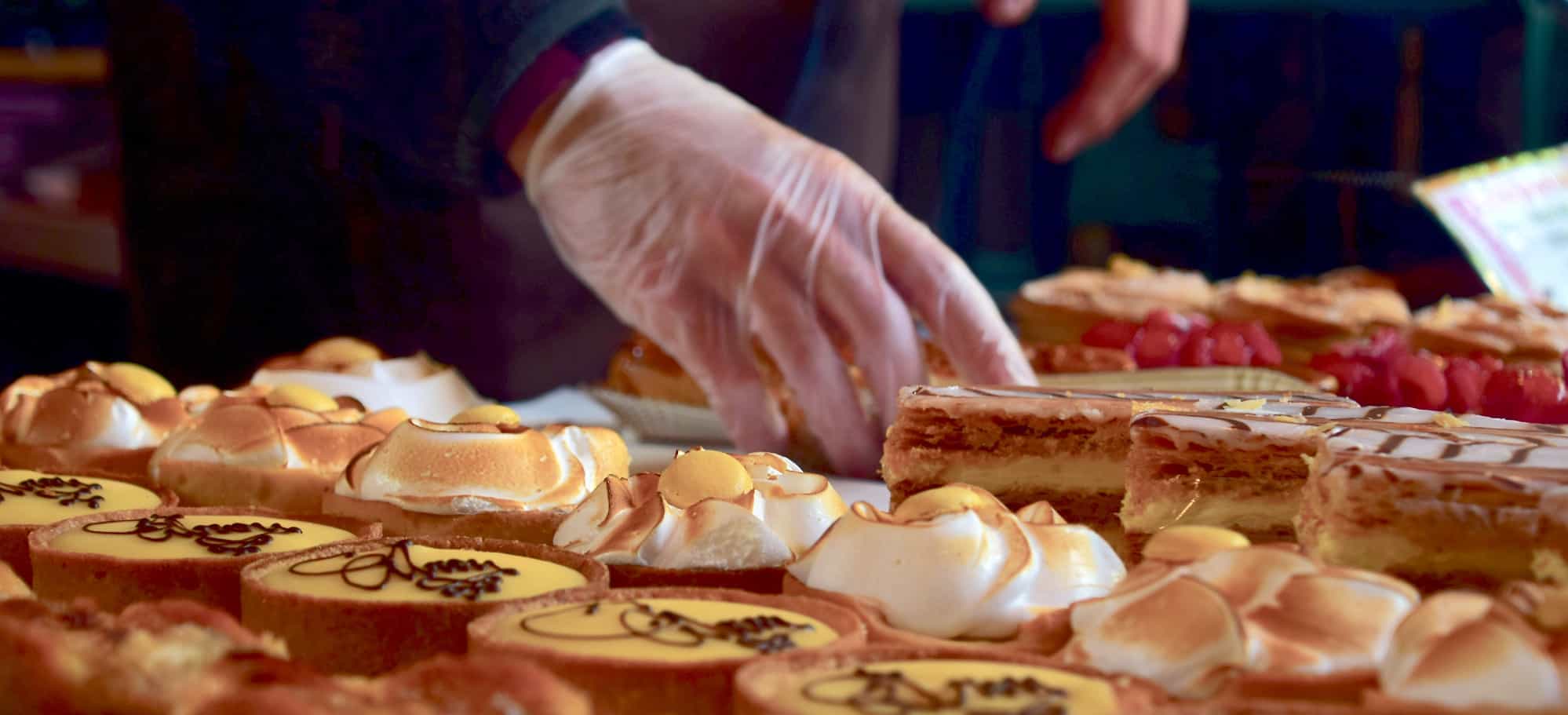 What's good about SGE's dough mixer?
– Made from high-grade 304 stainless steel, sturdy, durable, and up to Food Grade standards
– Operated entirely by electricity, supports 220V and 380V sources, suitable for both the family and in the industry
– Can customize 2 levels of fast/slow speed
– Can mix both salty and sweets, suitable for families, restaurants, restaurants, and hotels
– Save energy and time, improve productivity, increase income
– Peace of mind with Safety Guard self-disconnecting system, ensuring safety when operating
– There is an emergency stop button in case something goes wrong or when you want to reset the mixing speed
– The transmission is a combination of flywheel and belt, making the machine run smoothly but still powerfully
– The rubber mounting base makes the machine stable, anti-vibration during operation
– The front cage increases safety when working
– Oil tray design prevents oil from getting dirty into the material if the machine malfunctions
– The pure copper core motor is strong and durable, helping the machine to work at high intensity for a long time
Powder mixer specifications
| Dough Mixer / Dough kneaders | Model DK 20 liters | Model DK 30 liters | Model DK 60 liters |
| --- | --- | --- | --- |
| Electricity supply | 220 / 380v | 220 / 380v | 220 / 380v |
| Wattage | 1500w | 1500w | 3000w |
| Size machine | 39x73x90cm | 45x85x100cm | 52x88x113cm |
|  Weight | 90Kg | 100Kg | 180Kg |
| Productivity | 8Kg | 12Kg | 25Kg |
| Rotation speed | 120/200 | 150/200 | 150/200 |
Usage steps and advice
Make sure the power switch is OFF after use
Lift up the Safety Guard cage, install the pot containing the ingredients to be mixed in to match the reel
Lower the cage and adjust the fast/slow mixing speed according to needs
If you want to adjust the speed while the machine is running, you need to turn the emergency stop button clockwise and wait for the machine to stop completely before adjusting the speed.
After each use, use an absorbent cloth to clean the device and disconnect the power supply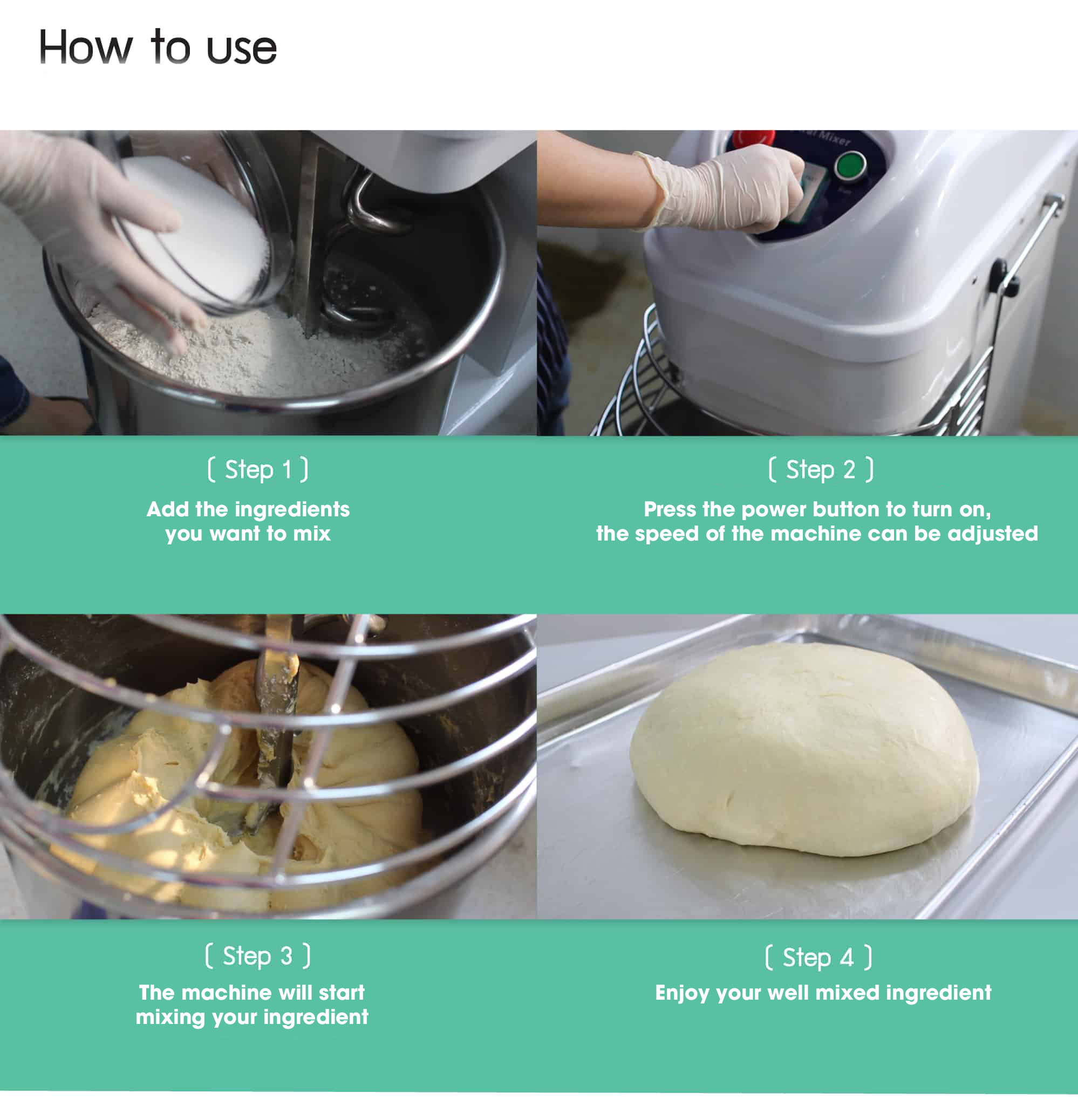 WARRANTY
(Product Warranty Conditions)
Warranty for a new device from the date of purchase is 1 year. This warranty does not cover any products or parts. That has been damaged or damaged due to
1. There are abnormal conditions in the form of a broken, broken, chipped, bent, collapsed, deformed, cracked, pierced, missing part.
2. The product has been modified, or repaired by someone other than the company service center.
3. There is a condition that should not occur with normal use or incorrect storage, such as water stains, rust marks, moss, burns
4. Products have been used incorrectly or have incorrect storage. Or an accident with the product
5. Damage caused by connecting peripherals
6. Product damage due to external factors such as power failure, overload, lightning etc.
7. Damage caused by natural disasters
8. Damaged products resulting from neglect not to clean after use
*** Note
– If the product is not within the warranty terms, customer can send the machine to our service center to repair at a cost
HOW TO ORDER
 Order by phone at: (+65) 88914519
CONTACT US
Spring Green Evolution Pte Ltd
Showroom: 66 Tannery Lane, Sindo Building, #04-09. S347805
Telephone/WhatsApp: (+65) 88914519. Email: info@sgesg.com
Facebook: www.facebook.com/SGEsg
Website: www.sgesg.com