Description
Our bakery oven racks are easy to use, ensuring that they are convenient to use. Because our shelves are made of real steel and plastic, it can stand heavy weight, so you don't have to worry that your oven will be damaged.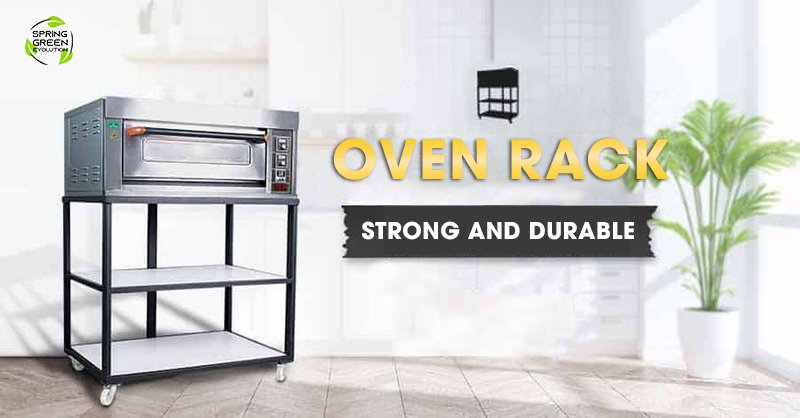 Oven rack, suitable for placing the stove or below, can be used to store cooking equipments as well. Easy to handle and move, easy to use and clean, strong, durable, and can be used for a long time.
ACTUAL SIZE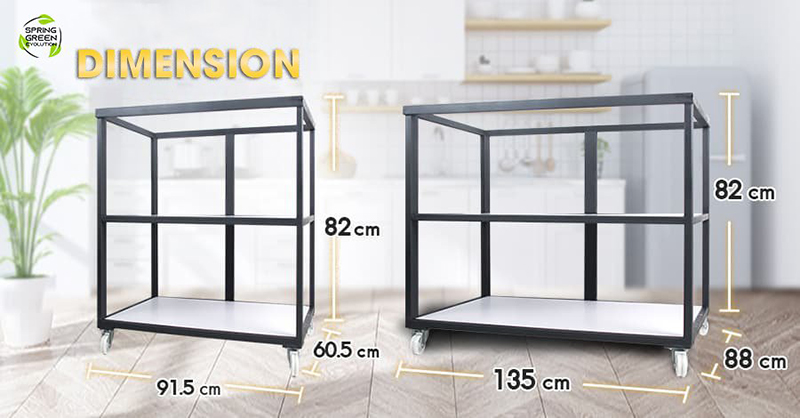 SPECIDICATION
OVEN RACK
Bakery shelf
Model 1 layer 1 tray
Model 1 layer 2 trays
Shelf size (WxDxH)
91.5 x 60.5 x 82 cm
135 x 88 x 82 cm
distance between floors
32.5 cm
material
Steel and Plaswood
PRODUCT FEATURES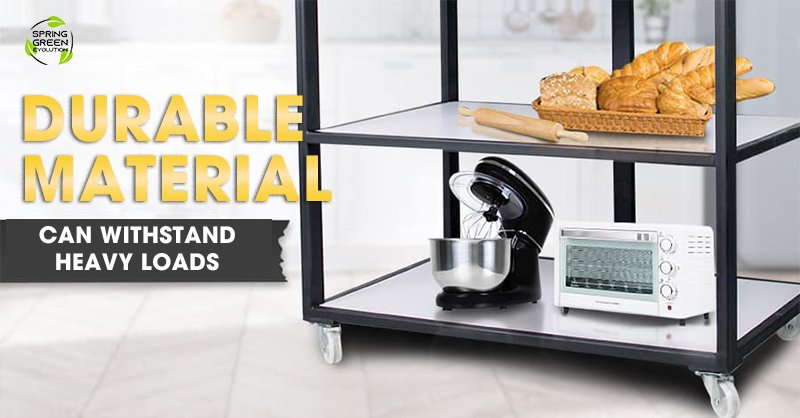 Can stand heavey weight, store different tools and cooking equipments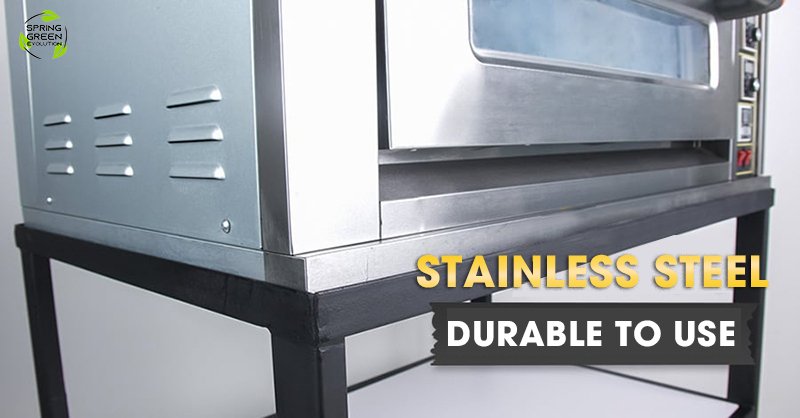 Never have to worry about weak rack, our oven rack is very durable
HIGH LIGHTS 
Bakery oven rack made of good quality steel.
Available in various sizes. According to the needs of both the 1-tier, 1-tray model and the 2-layer, 2-tray model.
Install 4 wheels with anti-slip wheel locks as well.
Strong structure Excellent weight support
Standard size shelf for baking oven
Economical price, reduce cost, suitable for use in every situation.
HOW GOOD IS SGE OVEN RACK
1-year product warranty
7-day replacement warranty.
An experienced team to look after and advise throughout the use.
Technician team ready to support and solve any problem
Stock spare parts to support your order anytime
Nationwide delivery
Product assessment before shipping.
HOW TO ORDER
Order direct from www.sgesg.com
Order from SGE Facebook inbox: www.facebook.com/sgesg
Order by phone at: (+65) 88914519
WARRANTY 
(PRODUCT WARRANTY CONDITIONS)
Warranty for a new device from the date of purchase within 7 days if the device is defective under the conditions below. This warranty does not cover any products or parts. That has been damaged or damaged due to
1. There are abnormal conditions in the form of a broken, broken, chipped, bent, collapsed, deformed, cracked, pierced, missing part.
2. The product has been modified, or repaired by someone other than the company service center.
3. There is a condition that should not occur with normal use or incorrect storage, such as water stains, rust marks, moss, burns
4. Products have been used incorrectly or have incorrect storage. Or an accident with the product
5. Damage caused by connecting peripherals
6. Product damage due to external factors such as power failure, overload, lightning etc.
7. Damage caused by natural disasters
8. Damaged products resulting from neglect not to clean after use
*** Note
– If the product is not within the warranty terms, the customer agrees to collect the spare parts and repair service without condition.
– This service can only be used for products under warranty.
– Not including repair service fees
Purchased products if damaged outside of the conditions, no return And the device has a full one-year warranty. If it is broken under the conditions, we will replace it immediately!!
CONTACT US 
Spring Green Evolution Pte Ltd
Showroom: 66 Tannery Lane, Sindo Building, #04-09. S347805
Telephone/WhatsApp: (+65) 88914519. Email: info@sgesg.com
Facebook: www.facebook.com/SGEsg
Website: www.sgesg.com