Description
Keep your food fresher and tastier for much longer. With Revacu vacuum sealer model R270, you can save money at the supermarket, buying larger pieces of cheese and meat or preparing your own portions. In addition, it can be used to preserve personal objects such as jewelry, silverware, important documents, and books, among others, keeping them out of moisture and dirt.
With R270, you will be able to pack food and other products in a more professional way and in a higher quantity than other vacuum sealer models.
It is a model of easy operation, with a lot of practicality and productivity, It can be used both at home and in businesses in general.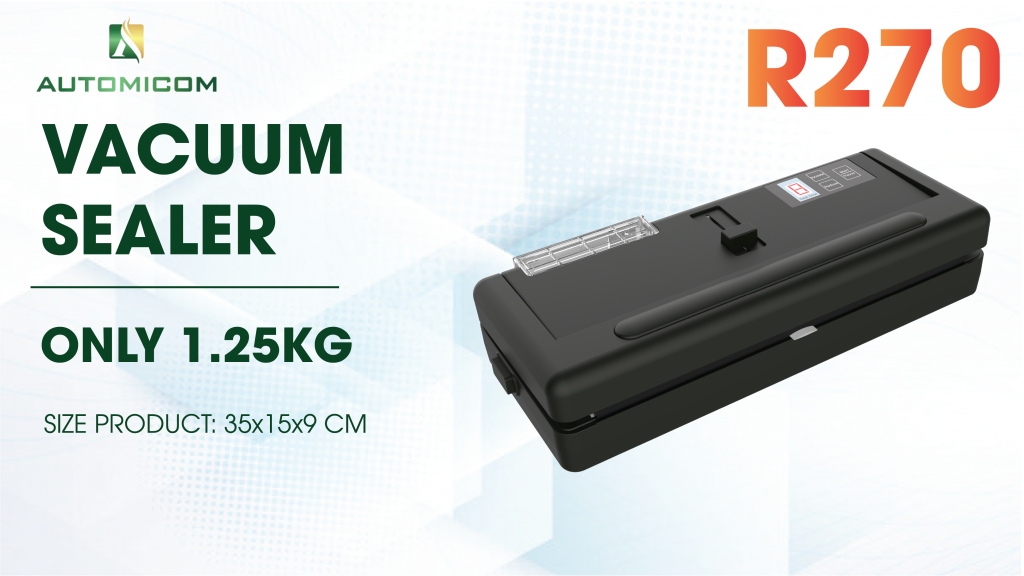 Compact size, easy to carry around. Only 1.25kg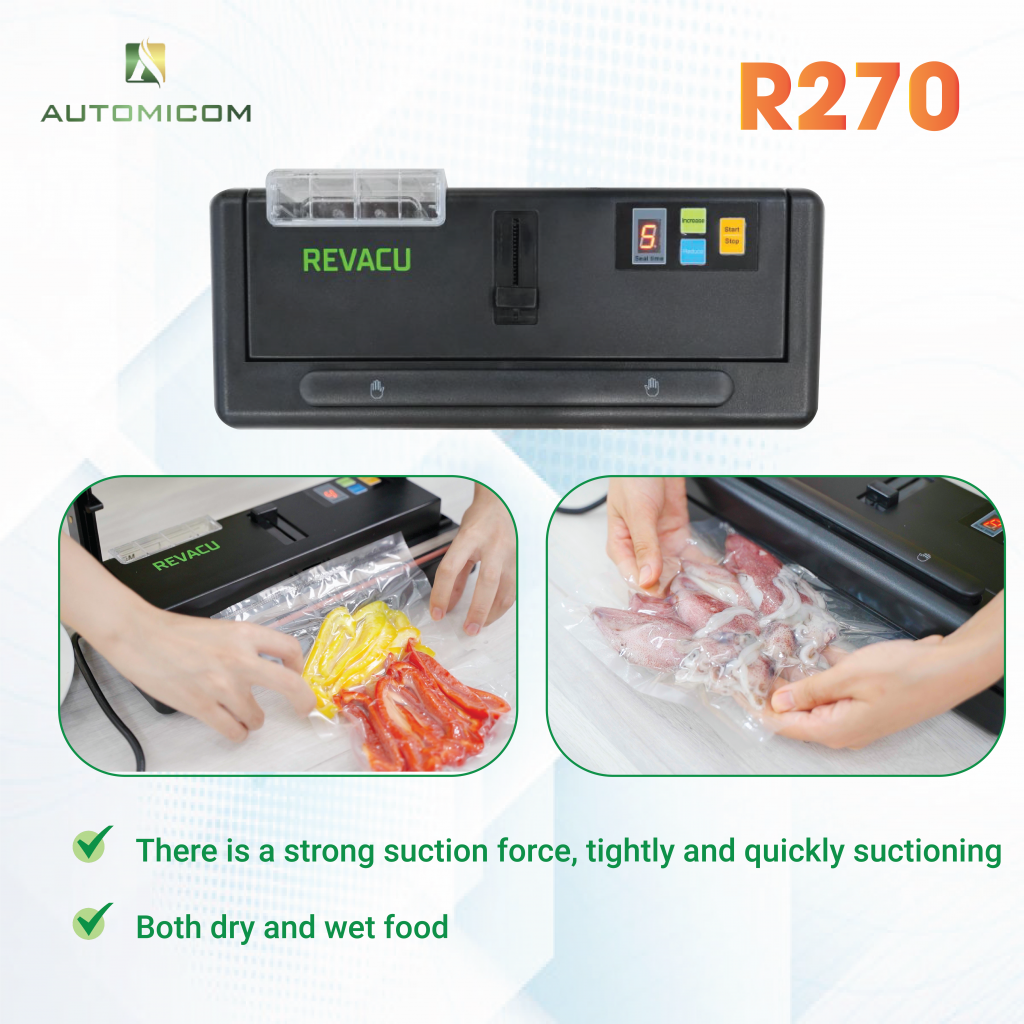 With strong suction power from the suction nozzle, the vacuuming process is done in just a few seconds.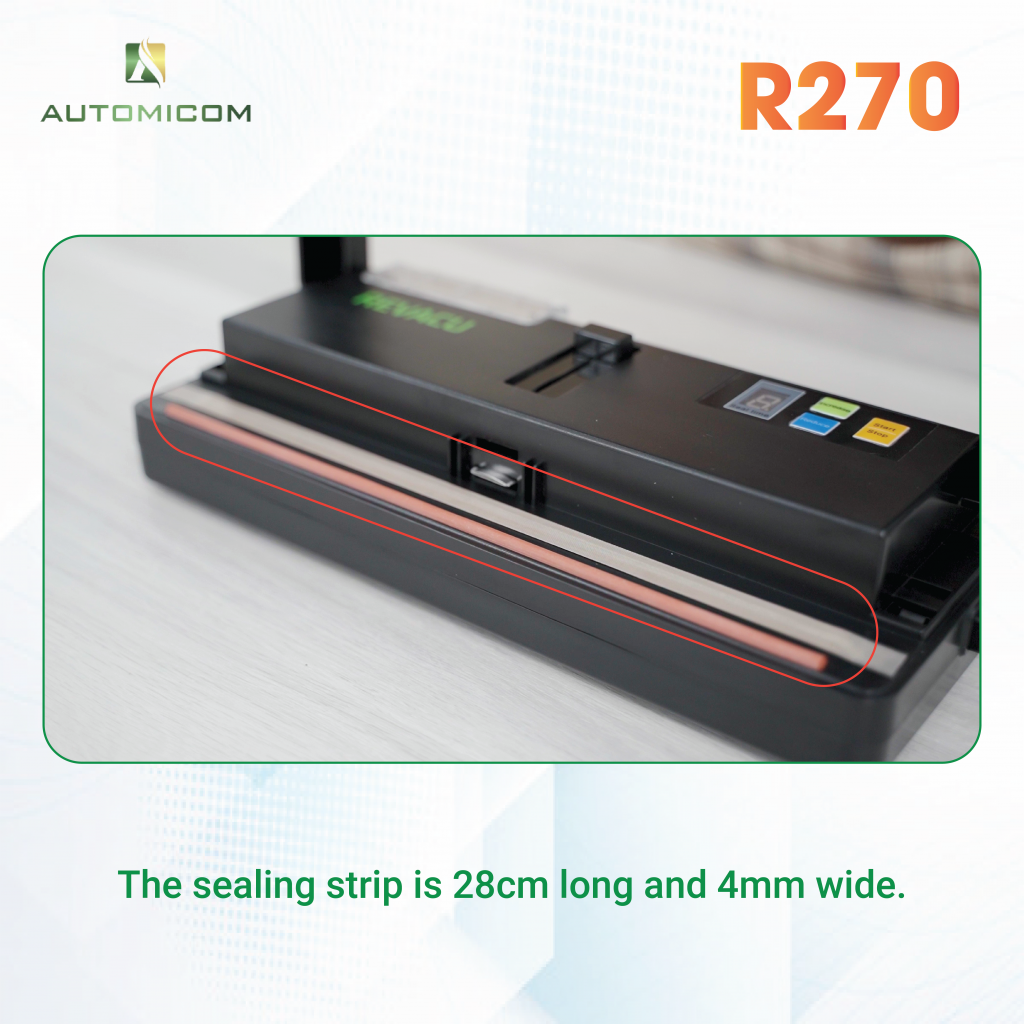 High-quality metal sealing line and sealing tape. 4mm thick, fast sealing for robust, tight bag sealing, and long-lasting. (Model R290 sealing width is 5mm, model R280 sealing with is 3mm)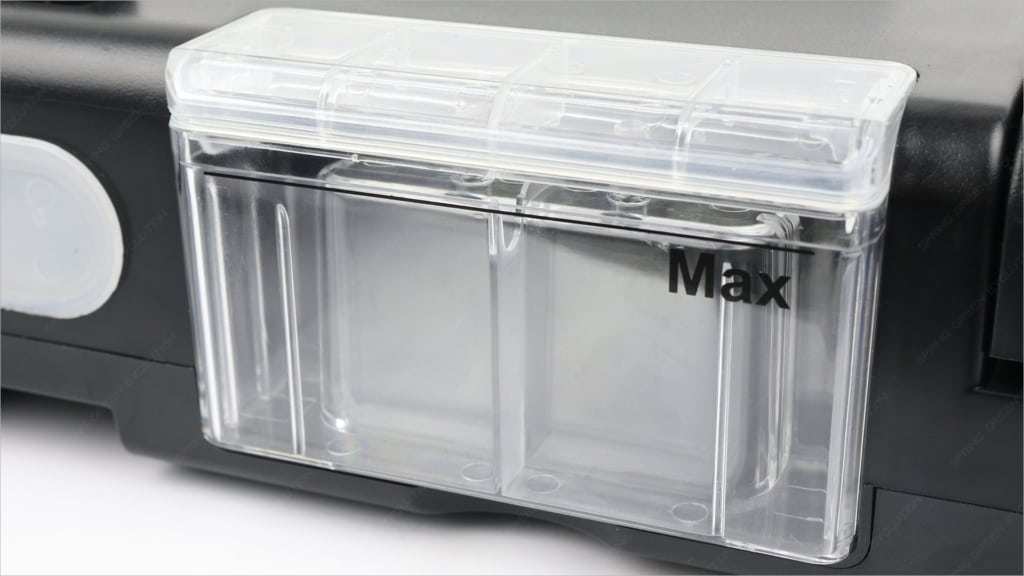 Equipped water canister to store excess water. Completely safe for the machine to vacuum both wet food (seafood/meat/sauces) and dry food (rice/nuts/snacks)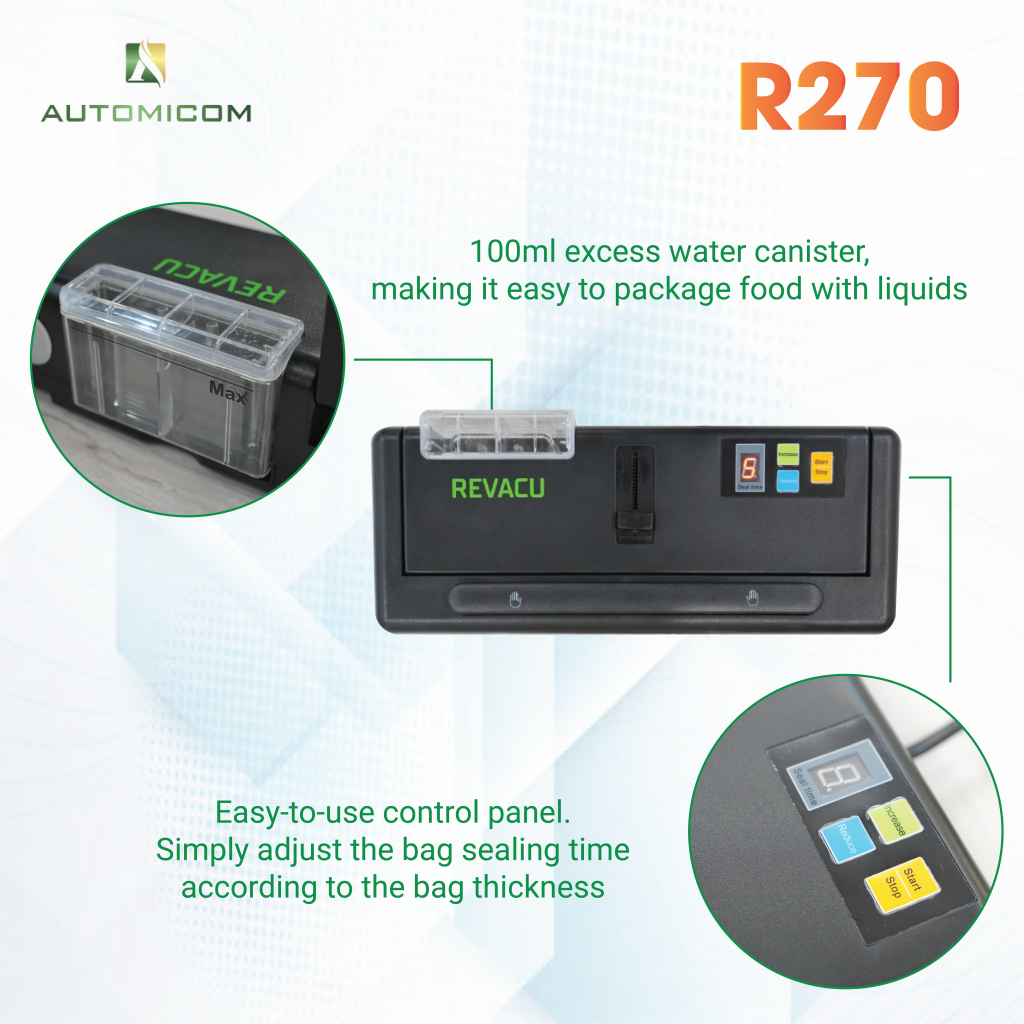 Digital control panel: easy to use. Increase/decrease vacuum and sealing time according to your need
Pressing, and holding the sealing line when sealing the mouth of the bag
Before and after vacuum seal using R270 vacuum sealer.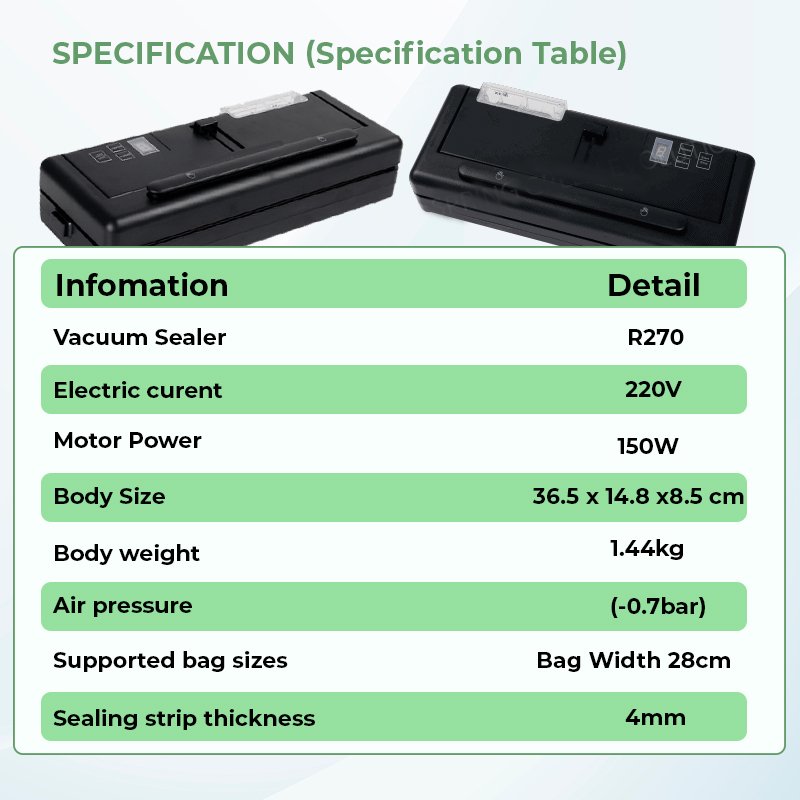 WARRANTY
(Product Warranty Conditions)
The warranty for a new device from the date of purchase is 1 year. This warranty does not cover any products or parts that has been damaged or damaged due to
1. There are abnormal conditions in the form of a broken, broken, chipped, bent, collapsed, deformed, cracked, pierced, or missing part.
2. The product has been modified, or repaired by someone other than the company service center.
3. There is a condition that should not occur with normal use or incorrect storage, such as water stains, rust marks, moss, burns
4. Products have been used incorrectly or have incorrect storage. Or an accident with the product
5. Damage caused by connecting peripherals
6. Product damage due to external factors such as power failure, overload, lightning, etc.
7. Damage caused by natural disasters
8. Damaged products resulting from neglect not to clean after use
*** Note
– If the product is not within the warranty terms, customer can send the machine to our service center to repair at a cost
CONTACT US
Automicom Pte Ltd
Showroom: 34 Boon Leat Terrace, #02-01 Singapore 119866
Telephone: (65) 69951891. WhatsApp: (+65) 88914519. Email: info@sgesg.com