Description
R290 vacuum sealer is our best seller for semi-industrial vacuum packing machines. The machine has the advantage of being user-friendly, with only one button to start the vacuum seal. The R290 vacuum sealer is suitable for small and medium-scale businesses in food packaging or hardware packaging.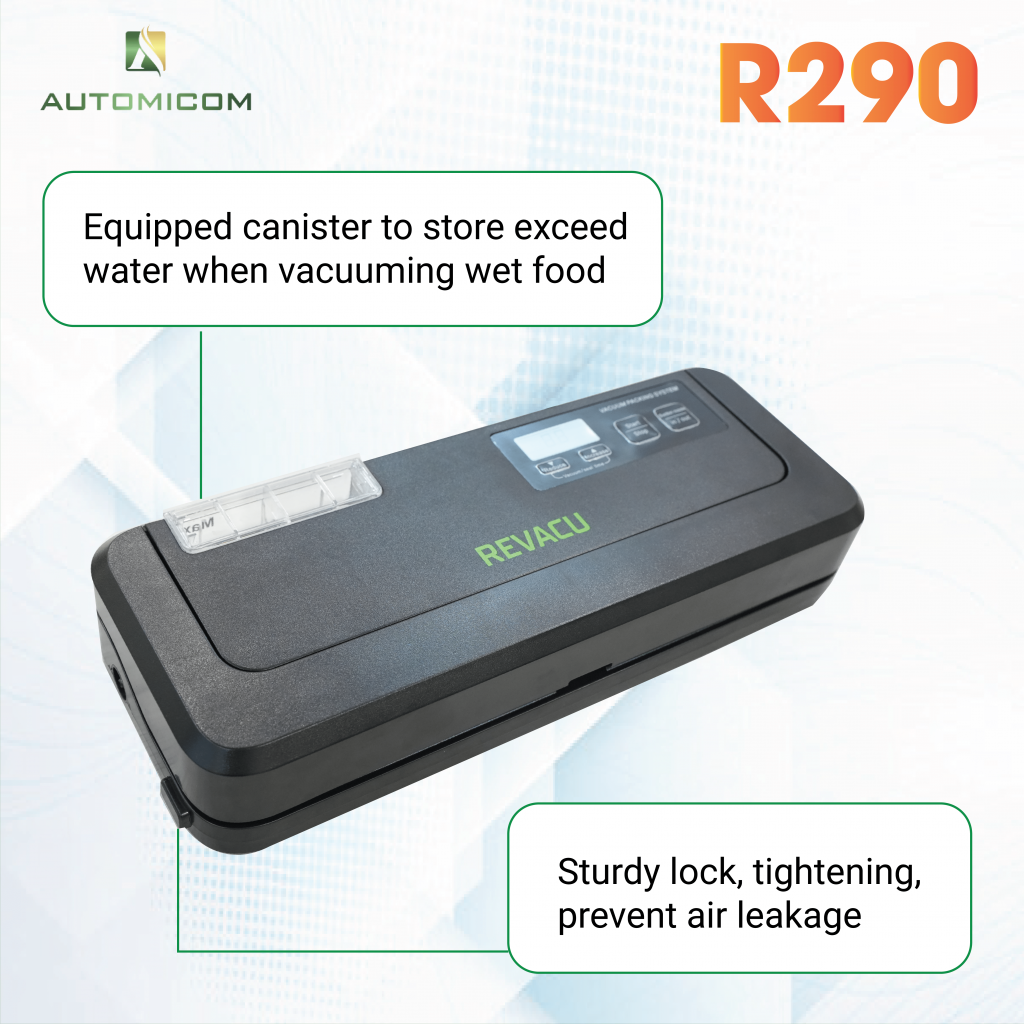 Tight locking system for fast vacuuming, strong sealing, and no leakage. 

Unlike most models with a water retainer inside the vacuum chamber making it is hard to vacuum seal wet food. The R290 vacuum sealer is equipped water canister behind the machine to store excess water. Completely safe to vacuum both wet food (seafood/meat/sauces) and dry food (rice/nuts/snacks).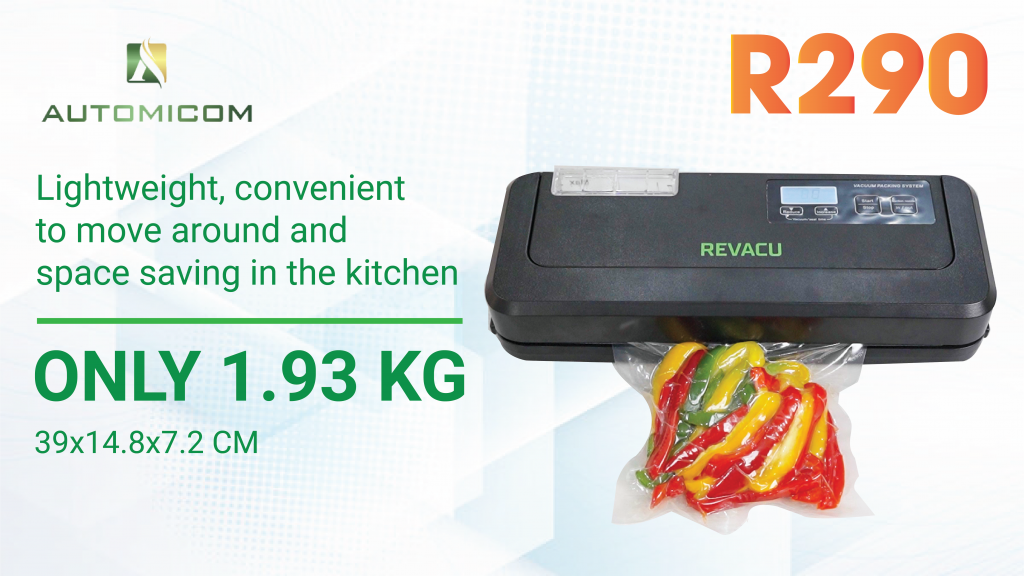 R290 has a compact design and is lightweight, convenient to carry around or store in the kitchen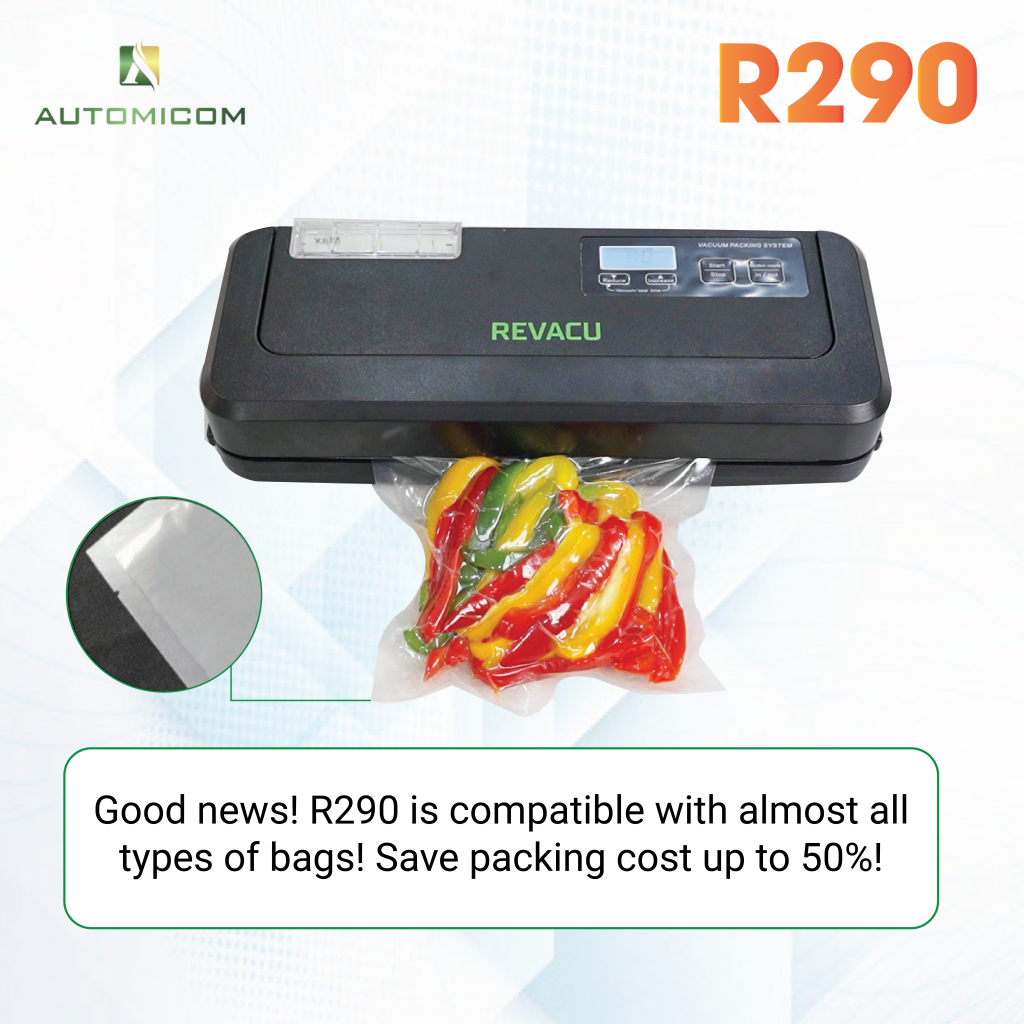 One of the biggest advantages of R290 is the ability to work with normal plastic bags or any smooth surface bag. This would reduce packaging costs by 30-50% as smooth bag is generally more cost-saving than embossed bags which are usually required for other vacuum sealers.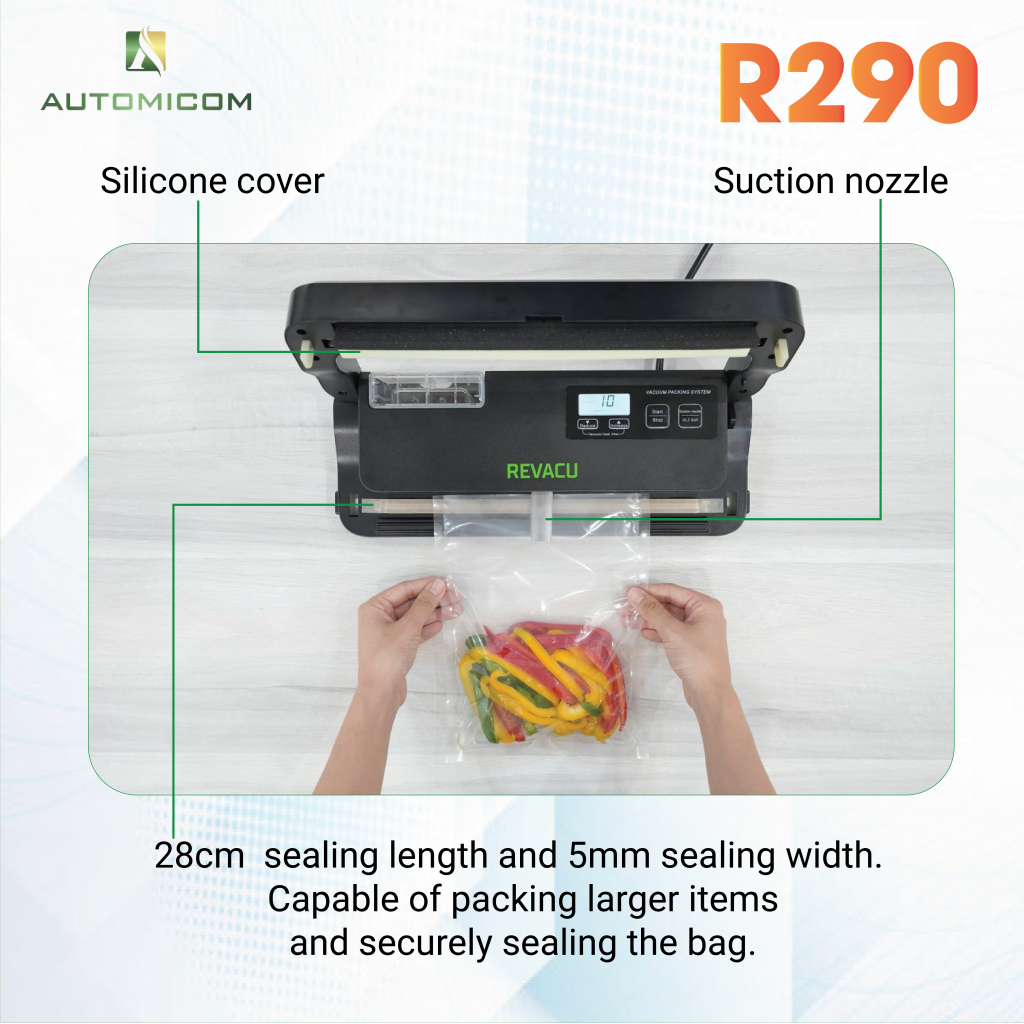 R290 vacuum sealer has a high-quality metal sealing line and sealing tape. 5mm thickness, fast sealing for a strong, tight, and long-lasting sealed bag. Both sealing line and tape are high quality with an additional fireproof layer to enhance safety and durability.

Good silicone strip, dense seal, no leak
Digital control panel: easy to use. Increase/decrease vacuum and sealing time according to your need


WARRANTY


(Product Warranty Conditions)
The warranty for a new device from the date of purchase is 1 year. This warranty does not cover any products or parts that has been damaged or damaged due to


1. There are abnormal conditions in the form of a broken, broken, chipped, bent, collapsed, deformed, cracked, pierced, or missing part.
2. The product has been modified, or repaired by someone other than the company service center.
3. There is a condition that should not occur with normal use or incorrect storage, such as water stains, rust marks, moss, burns
4. Products have been used incorrectly or have incorrect storage. Or an accident with the product
5. Damage caused by connecting peripherals
6. Product damage due to external factors such as power failure, overload, lightning, etc.
7. Damage caused by natural disasters
8. Damaged products resulting from neglect not to clean after use
*** Note
– If the product is not within the warranty terms, customer can send the machine to our service center to repair at a cost